Owners of quake-damaged home demand court funding | Insurance Business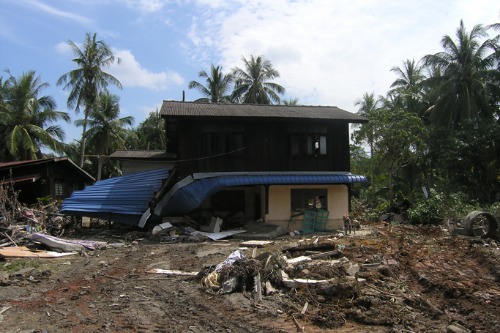 Owners of an earthquake-damaged home in Canterbury are demanding funding for court costs on top of the government's ex-gratia payment for property repairs, RNZ reports.
This week, the government has put forward a new resolution for homeowners of on-sold properties in Canterbury – stating that people with over-cap on-sold properties in the region can now apply for an ex-gratia payment so they can start repairing their homes.
On-sold properties are those repaired after the earthquakes, signed off by the Earthquake Commission (EQC), and then sold – only for the new owners to find new damage that was either missed or mishandled by the EQC.
If the repair costs were more than the $100,000 EQC cap, the new owner will have to deal with the bill on their own as their insurer would not be liable for pre-existing damages.
Mike Stewart and his partner, homeowners in Canterbury, bought their property in 2013 but they had no idea about its pre-existing damages until they tried to sell the home two years later.
"So we bought that house, and it was purposely covered up to sell. So it was fraud in effect. The house was done up to sell for the minimum cost, things were painted over, dusted over so that you couldn't tell and we purchased it from a builder. So, you can't trust anything from face value," Stewart told RNZ.
Read more: Government offers resolution for Canterbury owners of on-sold properties
Stewart said they will still be out of pocket even though the government will cover their repair costs.
"So EQC are saying they're going to pay for this. But I'm sorry, what if I disagree with what they're going to pay? Who is paying my court costs? So, we're suing EQC for court costs, which is probably about $80,000," he said.
EQC Minister Grant Robertson clarified that the ex-gratia payment will not cover court costs but the homeowners can dispute the figure given to them for repairs if they were not satisfied with it.
"It's completely open to people to continue to use the courts if that's what they want to do. What we're doing is providing an option to a group of people who were running out of options," Robertson told RNZ.