Personal injury claims spike for healthcare workers | Insurance Business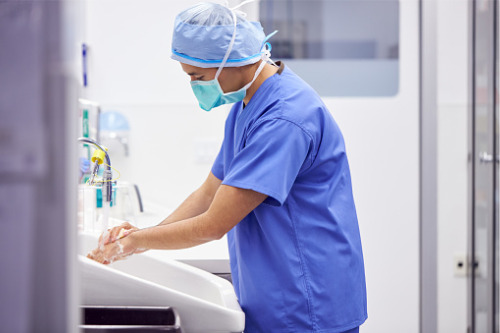 Personal injury claims for essential services workers have spiked during the course of the pandemic, with data showing that healthcare sector claims have seen a particularly sharp rise.
Claims administrator Gallagher Bassett's figures showed a 27.5% rise in personal injury claims from healthcare sector workers, and a significant spike in claims from hospitality employers - both of which the firm attributes to the "frontline nature" of the professions. NZ managing director Craig Furness said supermarkets and emergency services also saw a spike in claims, though he added that this is largely down to a larger staff base rather than a lack of proper health and safety procedure.
"Several things have happened during the pandemic which have been quite dependent on which industry our clients have been in," Furness commented.
Read more: COVID-19 highlights importance of supporting expat staff
"As an example, we have some customers who employ people in essential services - supermarket providers, police, medical professionals, etc. In those sorts of industry groups, we've seen an increase in the number of personal injury claims."
"That's largely down to the fact that those businesses have got more people on, so you can imagine that, particularly in Level 4, they needed more staff to deal with their distribution sites," he explained.
"The claims levels we saw were in line with that, though it should be mentioned that because of their size, those businesses generally have very good health and safety practices in place. These generally allow them to bring new people on without a major impact on their overall injury rate."
Director General of Health Ashley Bloomfield noted last week that without New Zealand's Level 4 lockdown back in March, the country's death toll would almost certainly have been much higher than its current 25 deaths - and that an estimated 20% of those would have been healthcare workers.
Read more: Local community health initiatives to receive $50,000 grants from AIA
"If we were the United Kingdom, if you look at our population base now, and if we followed the route that Britain had followed we would have had 3,500 deaths from COVID-19 by now," Bloomfield said in a Facebook Q&A session.
"And just to put that in context, in New Zealand in any one year there are only about 25,000 deaths, so that would have been a significant impact. And not only that, and this is an important point - 20% of those deaths would have been among healthcare workers."
"This is not just another virus," he added.
"We've already seen that it's 10 times more deadly than the influenza virus that circulates in the community every year. This is a serious infection."