Premium hikes show Tower is 'disinclined' to insure high-risk areas | Insurance Business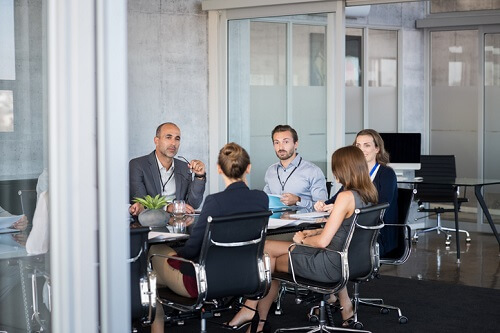 NZbrokers has urged customers hit by Tower's recent round of premium hikes to seek help from an insurance adviser, and to consider factors other than price when exploring their options. According to the group, the recent hikes do not represent a risk-based pricing strategy so much as a 'disinclination' by Tower to insure high-risk areas – by making sure that existing policyholders in those areas do not renew their policies at all.
The group says the increases – which left one Christchurch homeowner with an extra $10,000 to pay per year – are designed to pull out of areas with high seismic and flood risks. According to partner services manager Simon Moss, brokers will be able to provide a unique level of insight into the insurance market, and are best equipped to secure the best level of cover for homeowners priced out of Tower's new risk-based products.
"Tower is making sure that you're not going to renew with them, even if you've been with them for many years," Moss told Insurance Business. "They're basically saying 'thanks for the easy money, now we're going to kick you into touch.' What they're doing is appalling, especially given that some of these policyholders have been with them for 20-30 years."
"They're trying to get back to just insuring the 'easy' stuff around Auckland and Waikato, and that's hardly community-based insurance," he stated. "The nature of insurance is to retain subsidisation to some degree, but we now have some insurance businesses trying to isolate their insurance only within the 'good' zones."
When it comes to shopping around for alternative providers, Moss says you should only deal with insurers directly if you are as knowledgeable as an adviser on what each product covers. If you're trying to persuade a reluctant insurer to provide you with cover, you will need to have relationships with people who operate within the industry.
"Policies vary hugely these days, and I always say that price is the worst criteria with which to buy insurance," said Moss. "If you need to judge an insurance product on anything but price, then you need to have an expert working alongside you. Paying a premium of over a thousand dollars a month is ridiculous, even for a house in Christchurch, and you can get better cover and a better price – but you've got to be in a position to be able to assess that."
"This is partly why a lot of people previously ended up with products from CBL," he explained. "Customers were buying off a brand that they thought was reputable, whereas in actual fact, they'd been having issues with their practices since the 80s. You have to be in the industry to know those sorts of things, and we're seeing the same thing happening in the market now."
Demand for brokers has indeed increased in recent months – according to Moss, brokerages that have advertised themselves online or through their local communities have gained 20-30 new policies each month.
"That's a lot of traffic," he stated. "Especially considering that each of those customers are likely paying a higher premium. But they are recognising that they're getting 12 months of service, and that they've got people in places like Christchurch and Wellington trying to persuade insurers who wouldn't normally insure a house for a member of the public to take them on."
Tower has so far been the first insurer to move to fully risk based pricing, with two IAG brands – State and AMI – moving to partial risk-based cover earlier in July. Other insurers are expected to make shifts towards the model, though this is unlikely to be to the same extent as Tower.