Prestigious 2021 insurance scholarship open for entries | Insurance Business New Zealand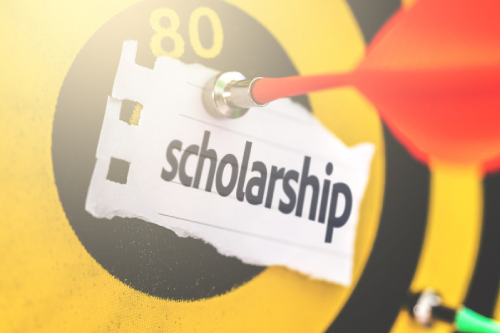 ANZIIF and Aon have announced the opening of the 2021 Aon Scholarship, which is offering its winner a chance to attend either the Aon Global Clients Reinsurance Seminar in London, or the Aon Hazards Conference in Australia - something ANZIIF CEO Prue Willsford said has been a "defining career experience" for previous winners.
The winner will be decided based on an essay titled 2050 Climate Change: Industry Impacts, Challenges and Opportunities, which will give applicants the chance to comment on the state of the (re)insurance market, and how it is facing the issue of climate change from an underwriting, commercial, technical and societal perspective.
Willsford said the scholarship has grown significantly since it was started up 16 years ago, and has made a significant difference to the career development of its winners.
Read more: ANZIIF launches training regimen for NZ general insurance
"Since inception in 2004, the aim of the Aon scholarship has always been to reward, recognise and educate outstanding insurance professionals in the Australian and New Zealand insurance markets," Willsford said.
"The scholarship emphasises the importance of continuing professional development in all aspects of the industry."
"It was initially open to residents from Australia and New Zealand only, insurance professionals with at least two years' experience working in insurance or reinsurance," she explained. "The criteria changed in 2019 to include Papua New Guinea and to really provide a career building opportunity for winners - applicants must have no more than 10 years' experience."
Commenting on his experience, 2019 winner Daniel Heikell, placement broker at Marsh New Zealand, said: "From a broker perspective, there is a large void of knowledge regarding reinsurance despite its relevance to price and coverage, particularly in the context of the New Zealand market.
"Because I don't come from a reinsurance background, I found the seminar very challenging, but it was well-paced, slowly building up from the basic concepts to complex topics such as insurance linked securities and analytics."
Read more: ANZIIF scraps prestigious event due to COVID-19 threat
2015 winner Levi Gardner, now an account manager at CRE Insurance Broking, said the scholarship win cemented the insurance sector as "an excellent career path" for him.
"In a way, the win has reinforced my faith in the industry as an excellent yet underrated career path, with a plethora of opportunities and pathways to create a life's work and legacy," Gardner said.
"Understanding how the markets are closely interlinked and influence each other is very important and the Aon Benfield Reinsurance seminar enabled me to give timely advice to my clients about market and industry developments and trends, so there are no unexpected surprises."
The winner of the 2021 scholarship will be announced at the annual Australian Insurance Industry Awards in Sydney on October 26, 2021.