Public health or private insurance? | Insurance Business New Zealand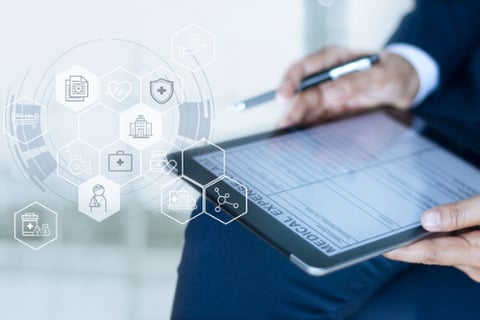 New Zealand's public health system takes care of millions of Kiwis each year, but when it comes to treating more complex illnesses, the benefits of having private health insurance are often not well understood – and, according to Partners Life MD Naomi Ballantyne, the difference in available treatments can be huge.
The limitations of the public system include the types of drugs it has access to, waiting times, and the time limits set on certain procedures - all of which Ballantyne says can make a significant difference to somebody's treatment process, particularly when dealing with a physically and emotionally difficult illness, such as cancer.
She said that access to individual-specific treatments is one of the key benefits of having medical insurance, as these types of treatments are not usually subsidised and can be expensive to access without an insurer's help.
Read more: Which life and health insurers are covering for coronavirus?
"The public system 'bulk-buys' their treatments, whereas the advantage of the private system is that it doesn't need to do that," Ballantyne said.
"In the private system, you are offered every option that you can get, and these options are often more specific to an individual's circumstances rather than everyone just being given the same type of chemo, for example. In the private system, the doctors can offer drugs that are specific to a person who has a certain type of illness at a specific stage, and if you have private insurance, that's all funded."
"As a private insurer, we are not limited to whether something is subsidised or not," Ballantyne explained.
"We're only limited to whether it is Medsafe approved and whether your specialist has recommended that for you. That's a huge difference between someone who is just given a generic treatment through the public system, or someone who has to sell off their assets to try and pay for a specific drug that isn't subsidised."
Ballantyne said that the other major difference is the time limit on things like reconstructive surgery. If clients are not ready to make a decision on that immediately after treatment, it may not be available through the public system at a later date - something which can be avoided completely by going private.
Read more: Life insurer supports new Kiwi documentary
"If you have a mastectomy, for example, and you need reconstruction - or if you could have it in the future but you're still working through the shock of the diagnosis, sorting your family out, etc. - having to make a decision about when you want to do that can be hard," she said.
"Under the public system, if you don't have it immediately then it's considered 'cosmetic' later down the line, and it's not funded.
"With medical insurance, we don't put a time period on you having to make a decision around reconstruction. We will still fund it, because it is associated with the cancer that we've already covered you for. We wouldn't want to make customers make that decision when they're not emotionally ready to.
"These are the differences that private medical insurance can make, and that's just for a cancer treatment."