Which life and health insurers are covering for coronavirus? | Insurance Business New Zealand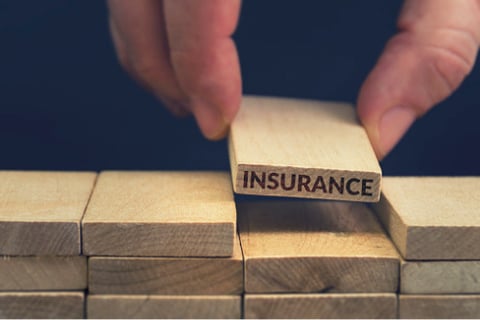 Life and health insurers in New Zealand have experienced a massive surge in enquiries in recent weeks, with customers wanting to know how much - if any - cover they can expect for any claims related to the coronavirus outbreak.
Most of New Zealand's life and health insurers have now made their stance clear, with the majority saying that they will cover the illness the same as any other. However, others have blanket exclusions for pandemics within their policy wording, and some are urging customers to seek public healthcare for the outbreak if needed.
Speaking to Insurance Business, Fidelity Life COO Kath Johnson said that the industry has seen a "significant increase" in enquiries from concerned New Zealanders, with many being concerned about their level of cover, their income protection and the possibility of needing to take large chunks of time off work.
"We're continuing to monitor this rapidly-evolving situation, and have put plans in place to ensure there's as little service disruption to our customers and advisers as possible," Johnson said.
"Due to the current economic conditions, customers are concerned about ensuring they're covered for COVID-19, especially in the event of redundancy or significant time off work, as well as how the situation will impact existing claims."
"We're reassuring existing customers that cover is not impacted by COVID-19: they'll be able to make a claim where they meet their policy's terms and conditions," she explained.
"In addition, customers currently receiving income protection claim payments won't need to visit their GP for their formal medical certification for the next three months, recognising they might not be comfortable visiting GP surgeries. Instead, the process will be overseen by Fidelity Life's chief medical officer."
Johnson confirmed that Fidelity Life has no blanket exclusions for COVID-19, and customers will be able to make a claim where they meet their policy's terms and conditions. She urged concerned customers to contact their insurance adviser if they have any questions or concerns, and assured them that Fidelity is "well capitalised."
The majority of other insurers have also taken the same stance. Kiwi Insurance, sister company of Kiwibank, has stated that customers' cover will be unaffected by the outbreak.
AIA has also confirmed that the COVID-19 pandemic won't have any impact on customers' insurance cover, as it has no specific exclusions for an outbreak in its policy wording.
"Our insurance products do not contain exclusions for pandemics," AIA stated. "If you need to make a claim related to COVID-19, as with any other claim, you will simply need to meet the eligibility requirements for your type of cover."
"From what our customers have told us, we know the most important thing we can do at this time is to continue to manage claims in a timely and supportive way," it added. "We have detailed incident management, pandemic and business continuity plans in place."
Southern Cross, New Zealand's largest health insurer, says that because its policies are designed to "complement the services provided by the public health system," customers will not be covered for claims related to COVID-19. However, it says it may cover for conditions which arise as a result of having the virus.
Southern Cross says it will not cover any screening or tests related to COVID-19, and will not cover overseas medical evacuations.
Asteron Life, an insurer operating under the Suncorp brand, says it will treat coronavirus claims "the same as any other illness," confirming that it has no specific exclusions around the outbreak.
Nib has told its customers that the Ministry of Health will cover for such things as quarantine surveillance, diagnosis, treatment and follow up services for COVID-19 patients, though stated that it "may" cover some out of pocket expenses.
It also noted that it does not generally cover for acute conditions - that is, a sign or symptom that needs hospital treatment or monitoring.
The Ministry of Health has said that anyone who suspects they have the virus should phone their doctor first, or call the Healthline.