QBE announces key ANZ appointments | Insurance Business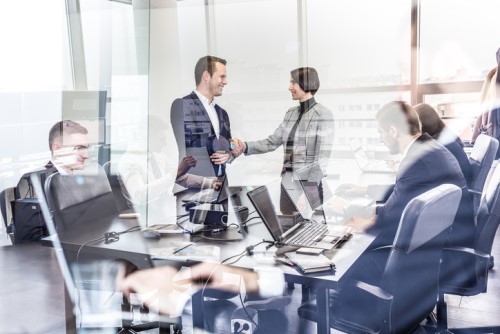 In continuing efforts to simplify its operating model and take a more customer-centric approach,
QBE
has made four new appointments and created two new portfolios in its Australian and New Zealand operations.
Appointed to general manager (GM) of underwriting agencies was Rebecca Engel; while Dean Cullen took on the role of GM of specialty, including aviation, marine, construction, warranty, and professional lines. Both GMs will report to Jason Clarke, executive general manager (EGM) for intermediary distribution.
Engel joins QBE from NAB, where she held a number of senior roles over the past eight years. She will be responsible for enhancing relationships with key partners in the underwriting agency space, as well as driving customer focus and identifying growth opportunity.
Cullen, meanwhile, brings extensive industry experience to the new role, having served most recently as head of QBE's travel, motor trades, and motorcycle businesses. Given their specialised nature, these teams will be incorporated into the specialty team in an expanded portfolio.
QBE has also created two new portfolios – the people risk team, which combines the workers' compensation and accident and health teams; and the consumer, affinity, and banking partnerships, a fusion of the financial institutions and direct-to-consumer business units. The new portfolios will be headed by GM Adam Farr and GM Eleanor Debelle, respectively, both reporting to Andrew Broughton, EGM for consumer and retail partners.
"Our strategy is about putting the customer at the heart of what we do, and these changes mean we will be organised in a better way to deliver on that," said ANZO CEO Vivek Bhatia. "Pleasingly, these moves have created new opportunities for our own people and allowed us to promote from within. Combining our direct-to-consumer and financial institutions business units will ensure our consumer-focussed businesses are aligned and positioned to respond to consumer insights that no doubt translate across our partners and direct offerings. In creating a people risk portfolio, we're better reflecting the structure of our major trading partners, while combining very similar businesses, both in terms of the product and the claims handling approach."
The changes will take effect from Feb. 19.
Related stories: