Quake shakes out cover misunderstandings | Insurance Business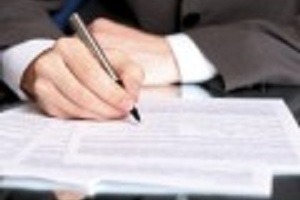 The majority of complaints to the Insurance & Savings Ombudsman relating to the Canterbury earthquakes were from people believing they had cover when they didn't.
Figures released by the Ombudsman yesterday found 40 per cent of formal complaints relating to the earthquakes had positive outcomes for consumers – meaning the complaint was either settled or upheld.
But the remaining 60 per cent had misinterpreted their policy entitlement or failed to understand what their actual entitlements were.
Ombudsman
Karen Stevens
told
Insurance Business
that while it was too late for quake victims, brokers could actively help improve this situation for others in the future.
"We've had some really sad cases out of Christchurch," she said. "Often they have involved people not understanding the cover they have – thinking they've arranged for one type of insurance cover and ending up with something else. Or arranging something they thought would be OK and not really understanding what it did and having it in place for years. It's tragic when you get people like that because it's not possible to go back and fix it.
"For people taking out insurance going forward it's really helpful if they have a broker who explains things very carefully and makes sure that they understand," she said.
"While we certainly aren't targeting brokers, it's more a lack of understanding of what the entitlements are under a policy. The difficulty we find is most consumers don't ever read their policy document or their renewal documentation and so have no idea that they have a number of obligations in accordance with the policy and sometimes if they're in breach of the obligations they won't be covered.
"Brokers can assist in that if they are involved in getting the insurance cover and then when renewing it if they tell their customers to update them on anything that's happened and why."
She added that people would often be much more forthcoming with information if they understood what the consequences of not providing the information are.
"Really they're quite serious and can be quite scary – people can actually find themselves without insurance.
"We urge all consumers to read their insurance policies carefully, to understand their options and to make informed choices."
Stevens said their Canterbury Earthquake Response Team had so far dealt with over 1300 complaint enquiries on issues such as the scope of rebuilds and repairs, interpreting policies, declined claims, temporary accommodation costs and delays.
"We are the final try for complainants, we expect most of our members to have actually sorted the complaints out within their internal disputes resolution process long before they get here," Stevens said.
"But if they can't and they come to us, the best outcomes for us are agreed outcomes where the parties will decide on an outcome that they believe is fair and reasonable, perhaps where we negotiate it with them.
"If we get to a situation where we have to make a decision it will go either one way or the other. So in terms of getting 40 per cent of them where the consumer is getting an outcome either because that's what we've said it's got to be or they've agreed it, I think that's a reasonable uptake."
Each year the Ombudsman deals with more than 3,000 complaint enquiries and around 280 formal complaints about financial services. More than 25 per cent of these result in settlement.
Insurance Brokers Association of New Zealand CEO
Gary Young
said he believed direct insurers or other distribution channels such as banks played a part in this problem. "We would hope that by using a broker the consumer obtains valuable advice on the covers available which prevents future disappointment."