RBNZ reviews IPSA | Insurance Business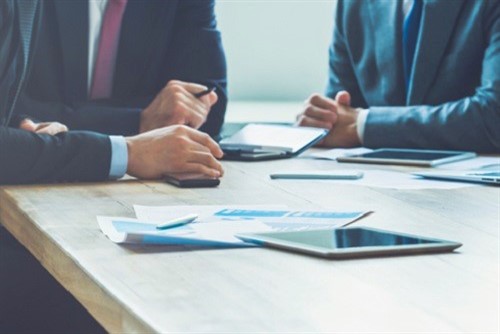 The Reserve Bank of New Zealand (RBNZ) is undertaking a review of the Insurance (Prudential Supervision) Act (IPSA), which focuses on the rules insurers have to adhere to in New Zealand.
This has sparked fear that the introduction of more stringent capital requirements could make it harder for some businesses to remain profitable, leaving them at risk of closure or takeover as consolidation in the industry occurs.
In addition, onerous capital requirements could result in banks becoming reluctant to operate in the life insurance market.
The RBNZ is responsible for setting the rule for solvency requirements to ensure that insurers can meet their claim obligations. Licensed insurers are obligated to alert the RBNZ if they become aware that they may not be able to sustain a solvency margin at any time within a three-year period.
In this regard the RBNZ is reviewing the configuration concerning the application of minimum capital requirements and adjusting prudential capital requirements in view of an insurer's circumstances.
According to
Tim Grafton
, CEO of Insurance Council New Zealand, the country's insurers currently have the most stringent capital requirements in the world for catastrophe losses.
"The RBNZ, the regulator of insurers, requires licensed insurers operating in New Zealand to carry sufficient capital or reinsurance to meet a 1:1000 earthquake event," he said. "This capital requirement means insurers have plenty of means to respond to the extreme weather events whose losses are significantly less than a major earthquake."
Want the latest insurance industry news first? Sign up for our completely free newsletter service now.
Jason Bayly from Jason Bayly Insurance Brokers points out that consolidation in the industry has its cycles.
"Back in the late 1980s and early 1990s quite a bit of consolidation took place from English companies that are now Australian-owned –
IAG
and
Vero
– and also US-owned companies –
AIG
and Ace Insurance – and insurance agencies have increased their presence in the New Zealand market," he noted.
"So it will be interesting to see how the outcome of the review affects insurance agencies."
Bayley added that he thinks there is room for consolidation as the industry has been in expansive mode.
"The RBNZ is cautious – it doesn't want the industry to expand too rapidly," he claimed.
According to Jane Cook from Jane Cook Insurances, the industry is already characterised by a lot of regulation and compliance requirements as well as tax and insurance costs, which can make it difficult for smaller players to survive.
In addition to looking at capital requirements, the RBNZ says it has concerns around overseas insurers undertaking business in New Zealand that appear to be licensed when in fact they are not. Its concern also extends to the ever-increasing size of non-licensed insurers.
The RBNZ says that, to date, the IPSA has had a positive effect on the stability of the insurance industry in New Zealand as most insurers are legally bound by the law in terms of minimum requirement and their governing bodies now represent a wider range of interests.
Insurers have also bolstered their capital reserves and improved their funding profiles.
However, as almost six years have elapsed since the IPSA came into effect, the RBNZ is of the opinion that the time has come for a review to ensure that into the future the insurance industry is cost effective, risk-based and that it promotes the soundness and efficiency of the sector.
Related stories:
ICNZ backs review process for IPSA
ICNZ reveals 2017 priorities