Resolution Life Australasia completes separation milestone with AMP | Insurance Business New Zealand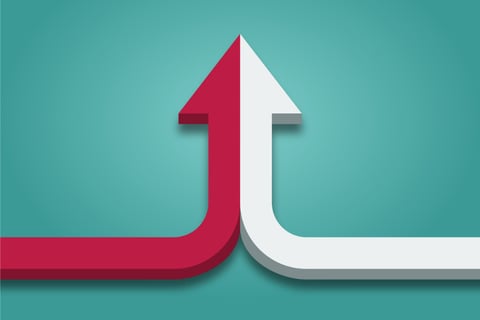 Resolution Life Australasia has completed a significant separation milestone from AMP Ltd (AMP) by acquiring the remaining 19.13% of its equity interest in Resolution Life Australasia, initially announced on November 3, 2021.
Resolution Life Australasia is part of the Resolution Life Group. It has approximately $30 billion in assets under management and focuses on servicing its existing 1.1 million customers and providing them with competitive premiums, quality investment management, excellent customer service, and efficient claims management.
Since acquiring the majority interest in AMP in 2020, Resolution Life Australasia has focused on establishing the Australasian platform and becoming more data-driven, digital, and customer-focused.
As of writing, Resolution Life Australasia has also:
Strengthened its leadership team by appointing John Lucey as chief investment officer, Paul Tarlinton as chief customer and operating officer, and Amy Greenaway as chief human resources officer and chief of staff;
Boosted its investment manager arrangements by appointing Macquarie Asset Management, Queensland Investment Corporation, and J.P. Morgan to manage key asset strategies that generate strong returns for the life insurer's policyholders;
Grew its business by acquiring AIA Australia's superannuation and investments business;
Launched Resolution Life Australasia's new customer and advisor portals;
Launched an AI-enabled claims management capability and completed the first AI-enabled claims assessment;
Executed a cloud-only technology strategy;
Supported its claims and underwriting employees in undertaking the Australian and New Zealand Institute of Insurance and Finance's (ANZIIF) Certification IV in Life Insurance; and
Attained solid financial strength ratings from S&P (A-), Moody's (A3), and Fitch (A-/A).
Commenting on the company's recent milestones, Resolution Life Australasia CEO Megan Beer said: "These significant developments mean we have full ownership and control of our future and are also in a strong financial position to pursue our growth ambitions."
Beer added that Resolution Life Australasia will continue adapting and investing in contemporary digital offerings, data, and AI capabilities that benefit customers.
"We will continue to lead by example like we have in lifting professional standards for the industry, using AI technology for claims assessment and being one of the first life insurers in Australasia to establish a cloud-only strategy which we are in the final stages of executing," Beer continued. "Our ambition is to be the leading in-force specialist life insurer in Australasia. We are well on our way to achieving that."