Returning to NZ after working in the 'home of insurance' | Insurance Business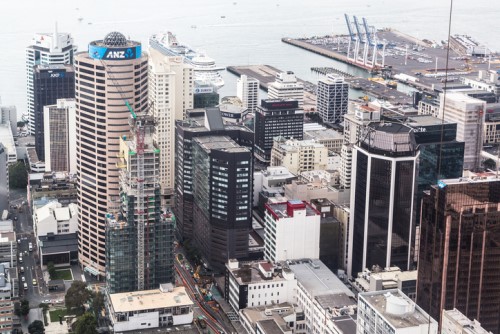 Insurance litigation firm Fee Langstone has announced the promotion of Virginia Wethey and Russell Stewart to partnership. This brings the total number of partners to seven, and the firm has become one of the largest insurance and civil litigation firms in New Zealand.
New partner Virginia Wethey spoke to Insurance Business about her time in London's insurance sector, and the raft of challenges that New Zealand's insurers and brokers will face in the coming years.
"I initially joined Fee Langstone's predecessor Jones Fee as a civil litigation practitioner, which gave me a taste of insurance law," Wethey said. "When I went to the UK, I handled professional indemnity and other insurance-focused litigation. I stumbled into the sector as most people do if you don't really know it – but once I was in it, I was very taken by it and continued practicing within that field."
"What's great about working in London is that it's really the 'home' of insurance, and you get a real taste of every type of insurance," she continued. "That market is much wider there than it is in New Zealand, so it was a fantastic experience – you're literally surrounded by an industry that has been around for hundreds of years. That gave me a much better understanding of what it was all about, though New Zealand's industry is much more in sync with it now, and much more global than what it used to be.
"Coming back here was therefore very helpful, as a lot of UK clients do business in New Zealand, and you can maintain those relationships."
Wethey now primarily specialises in professional indemnity claims, but had returned to New Zealand at a time when the 2011 Christchurch earthquake response was getting underway. She says dealing with the issues coming out of that was one of the most interesting points of her career, as the scale of the events was uncharted territory for the industry at the time.
"I've been involved in quite a lot of Christchurch earthquake claims which has been very interesting, as I returned to New Zealand right at the time when those events happened," Wethey said. "I walked into the insurance industry as it was trying to work out what to do in terms of policy response, and there were heaps of issues that no-one had dealt with before."
"In terms of the future, there's a lot happening in financial advice now, and that covers insurance brokers as well," she continued.
"I've been offering advice on the legislation changes that are going to come through, as that's going to heavily impact on how brokers go about offering advice. That has a knock-on effect from a liability perspective as we'll have more insurance brokers involved in liability claims, and we anticipate that there will be more pushback from their clients.
"I feel extremely privileged to be joining the partners who first introduced me to insurance law," she concluded. "I am very much looking forward to this new chapter and the challenges it will bring."