Revealed: How many customers would take up Amazon insurance? | Insurance Business New Zealand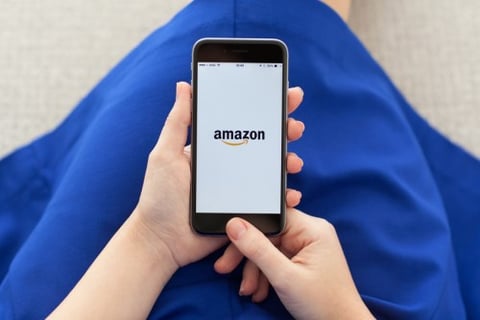 It's a company name that strikes fear into the hearts of many an industry incumbent: Amazon.
Just this week, the tech-giant was named in the downfall of UK retailers Toys "R" Us and Maplin Electronics, with one business professor telling Bloomberg that the firms had been "quite literally" 'Amazoned' out of business.
Late last year, ripples were felt throughout the insurance industry when it was revealed that the US-based juggernaut was on the hunt for insurance professionals in London – prompting much worried discussion over what its plans in the industry might be.
Now, new data suggests that a good proportion of consumers – or at least, of Amazon customers –would be open to using insurance services from the company.
Almost half (44.5%) of those polled said they would be willing to use Amazon for auto insurance, a study from Lendedu reveals.
Thirty eight per cent (38%) would say "yes" to an Amazon-crafted life insurance plan, and 36% said they would be open to using a health insurance plan created by Amazon, the research found.
The study, which polled 1,000 people who had purchased something from Amazon in the past 30 days, suggests that consumer trust in the Amazon brand is high.
In fact, just shy of 45% of participants said they would be open to the idea of using an Amazon-created bank account as their primary account, and over half (55%) said they would even trust the retailer to provide their prescription and over-the-counter medicine – impressive results for a company that began life selling books.
The results are potentially troubling for the insurance industry, which continues to wrestle with the challenges of embracing technology and catching up with fast-evolving consumer expectations.
As customers, we are now used to the experience provided by companies like Amazon, says Alessandro Paoli, head of claims strategy development & delivery for commercial insurance at Zurich Insurance.
Amazon – which has pushed to make its customer journey as simple as possible, even offering '1-Click Ordering' – and other disruptors like Uber, have all had an impact on the way that customers transact and interact with service providers, according to Paoli.
All we know for now about Amazon's foray into insurance, is that it is happening and it's likely to be disruptive.
"There's no digital property that is more pervasive from a retail perspective than Amazon," Seth Rachlin, EVP and insurance lead at Capgemini, told Insurance Business.
"If they do something beyond the warranty business, then it's likely to be disruptive because people will notice and pay attention."
Related stories: