Rising star: the journey from receptionist to commercial broker | Insurance Business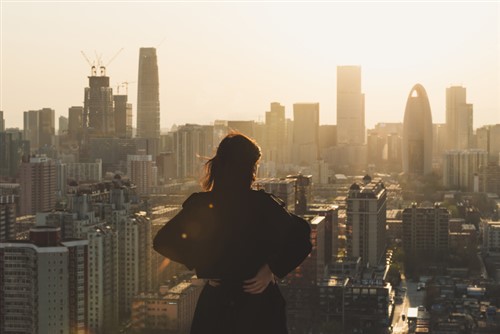 Commercial insurance broker Steph Wyatt started her career as a receptionist with brokerage One50 Group, but her ambition and knack for client care saw her quickly rise through the ranks and fully immerse herself into the insurance sector.
She soon took on a client management role in the life and health space, and this was followed by a promotion to PA and progression into domestic insurance broking. Wyatt now looks after SME clients as a commercial broker at the same brokerage where she started, and says the role has turned out to be a perfect match for her character and goals.
Discover more inspiring stories at Women in Insurance New Zealand
"I was lucky enough to start off my broking career as a personal assistant for the Fire & General managing director at One50 Group," Wyatt told Insurance Business. "That's where I started to become more involved in the client/insurer liaison and domestic broking side of things, and after tackling the role and being our domestic guru, I was given the opportunity to take care of our SME clients.
"Soon after that I became a commercial insurance broker, which I thoroughly enjoy – being a people person, a broker role is perfect for me and my personality."
Wyatt is a nominee for the category of Rising Star – Broker at the inaugural Women in Insurance awards, and says the nomination has truly underlined the progress she has made over the course of her career.
"Being nominated for the Rising Star – Broker category is a massive achievement," Wyatt said. "At first I didn't believe it, so I phoned to double check. I am not afraid to say that I am proud of how far I have come in my career to date.
"I admire anyone who is ambitious, sets goals and achieves anything and everything they set their minds to. Positive people provide positive vibes, and if you want to succeed, it is important to surround yourself with these types of people."
Wyatt says insurance is an exciting sector to be a part of as it is in the midst of a major shift in terms of culture, diversity and priorities – the ultimate challenge for those willing to drive themselves forward.
"At the moment, the insurance sector is in the process of changing. When I first started, I had to achieve my yearly standard of CPD points and get my PIB status – now, legislation is changing and we are required to be qualified," she explained. "I am actually really excited for this. I love learning new things and becoming a qualified expert within my field is a challenge that I have set out to achieve."
"When entering the sector, don't be afraid to ask questions," she concluded. "It is really important that you understand [everything] before you advise your clients. Everyone in the industry that I have had the opportunity to deal with has always been so helpful and informative."