Sales of EQC repairs need legal clarification - homeowner | Insurance Business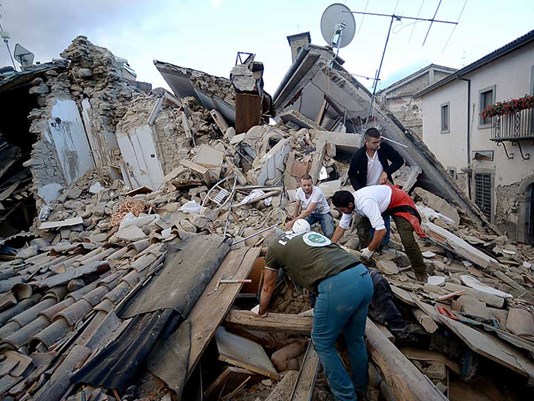 All houses that have been repaired by the Earthquake Commission (EQC) should be banned from being sold until they have been signed off as completed works and the liability of ongoing repairs has been legally established, a concerned homeowner says.
Christchurch resident Ali Jones and her husband bought an EQC repaired house they believed was "good to go", but two weeks after purchasing the house it began leaking.
Jones requested the full EQC file – only made available after the purchase of the house. She said that had the full extent of the damage been known prior to the sale, her family would not have made the purchase.
Since living in the house, the interior walls have started cracking, doors no longer shut, there are doors that aren't straight, windows leak, the foundation sits below the driveway and the house leans –among other issues. Jones said EQC received a recommendation by professionals that the foundation be replaced, and that the property be re-piled and relevelled. However, only a sectional foundational replacement was conducted by EQC prior to the sale to the Joneses.
"The piles and foundations are not doing what they should be because they have not been repaired," Jones said.
"Our file showed an original assessment of $800,000 worth of damage. EQC eventually decided on a figure of $52,500 to fix the damage. They excluded the foundation from proper repair and now our house is breaking and dropping as a result. If we had seen the EQC file and knew what had gone on, it would have raised some very serious flags for us.
"There are hundreds, possibly thousands, of us who have huge mortgages, a botched repair and end up incurring large costs for lawyers and other professionals in order to prove our case. We certainly can't afford it so how on earth is a first home buyer going to?
"EQC continues to do things as they always have – move at a snail's pace, operate in silos with the left hand not knowing what the right is doing, unable to make decisions without going through several layers of bureaucracy, and relying on flawed damage assessments, and I would not want anyone having to go through this."
Jones says that until everyone is clear on where the liability lies and who should be paying to fix broken houses that EQC has not repaired properly, any house that was part of the Fletcher and EQC Canterbury Home Repair Programme (CHRP) should not be allowed to be sold.
In response, EQC released a statement to
Insurance Business
.
"EQC recommends anyone considering buying a house, including those that have had earthquake repairs, carry out due diligence," the statement reads. "Both parties should arrange for a building inspection to understand the condition of the property, requesting information about any previous damage and evidence of repairs.
"We also recommend house buyers talk to their lawyer, and the real estate agent, about obtaining a full statement of all of the claims for the property ahead of the sale. They may also obtain Deeds of Assignment for EQC and private insurance claims.
"It is not EQC's role to say whether properties should be sold or not. We currently have less than 2,000 remedial claims left to resolve and we remain committed to ensuring that all work is carried out correctly and customers receive their full entitlement.
"Where an EQC residential building claim is assigned, the assignee (the person receiving the benefit of the claim, for example the purchaser) will have the same entitlement(s) under the Earthquake Commission Act as the original owner.
"That means they will receive any remaining entitlement up to EQC's cap for an event. The purchaser should talk to their private insurer about any further entitlements under their private insurance policy."
The Joneses have taken legal action against EQC and
Lumley
Insurance NZ on the allegedly failed repair of their property. Documents have been filed in the High Court in Christchurch.
Related stories:
Coast damage assessments complete
Thames residents urged to contact EQC