Sandringham crime spree leaving businesses out of pocket | Insurance Business New Zealand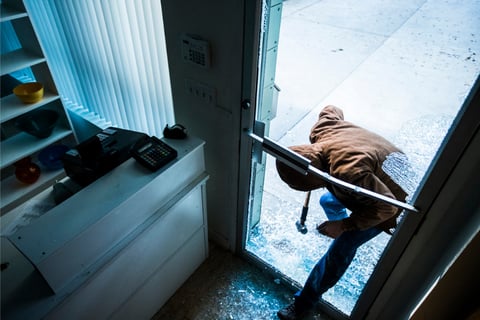 A rising wave of ram raids and robberies in Sandringham, Auckland, has inflicted losses on businesses, some of which have had to pay out of pocket due to lack of insurance cover.
The South Asian quarter on Sandringham Road is bustling with business during the daytime hours. However, once the stores have closed for the night, criminals begin to strike.
"We've counted there were more than 15, 16 incidents including ram raids," Sandringham Business Association chairman Jithin Chittibomma told RNZ.
These incidents occurred within an area spanning less than one square kilometre.
To make things worse, some small businesses do not have insurance, which makes being burgled even more painful for the owners.
Subhash Batra, owner of Fume vape shop, said his business has been burgled five times in as many months, the RNZ report said. In two of those incidents, he and his business partner were threatened with knives. In one robbery, teenage girls as young as 13 were involved.
According to Batra, he did not have insurance for his business. Insurers thought a small vape shop like his was too much liability, so he was denied cover.
"Damage must be around $30,000. We just have to bear it," he said.
On Thursday, Police Minister Poto Williams announced a $6 million Small Retailer Crime Prevention Fund, which aims to help retailers install bollards and similar ram raid deterrents.
While business owners welcomed the government's launching of the Small Retailer Crime Prevention Fund, many also said that it would not be enough.