Scientists fire volcanic rock at Auckland roofs to determine damage costs | Insurance Business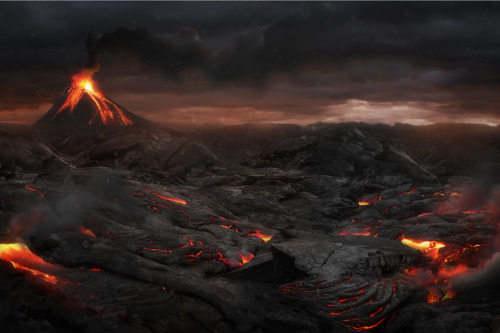 Scientists from the University of Canterbury are firing volcanic rocks at Kiwi roofs to try and help Aucklanders understand and manage their volcanic risks.
Professor Thomas Wilson noted that Auckland sits on an active volcanic field with 53 known centres, and that an eruption in the future is likely - scientists just aren't sure when or where it will happen. Part of the research involves firing volcanic rocks at high speed on to a typical Auckland roof to help understand its strength, and the likely impact of an eruption on residents' homes.
"This may also help inform how much protection New Zealand buildings provide to people caught in an erupting volcano, and if they can provide a useful place to shelter," Professor Wilson said.
Read more: Landslides more dangerous than earthquakes - study
"The coming together of scientists and the public sector to help inform volcano risk management is pretty unique internationally, and provides New Zealand with an amazing long-term capability to make the best decisions."
The Earthquake Commission (EQC) says the research will also help the insurance sector understand the potential cost of a volcanic event in Auckland, as the damage simulations will allow a more precise estimate of expected losses as a result of various hazards.
"This research is working towards a more accurate estimate of likely financial losses from volcanic eruptions, particularly in Auckland," EQC chief resilience and research officer Jo Horrocks said.
"Until now we only had broad estimates of likely losses. When we better understand the damage to buildings and assets that can occur from different types of volcanic hazards such as ash, lava, ballistics, etc., we will be better able to calculate losses from different scenarios - that is, different eruption types, locations, and magnitudes."
"From EQC's perspective, an Auckland volcanic eruption would be one of the largest financial losses New Zealand could experience - not just direct damage, but flow-on to the wider economy," she explained.
Read more: Ring of fire: A deep dive into New Zealand's volcanic risks
"A large tsunami or moderate earthquake affecting Auckland could be equally damaging and costly though. And over the long-term, taking the probability of different hazards actually occurring into account, storms and flooding are still likely to be the biggest cost. This is why mitigation and preparedness actions are so important."
The EQC currently covers damage to property from volcanic eruptions up to a $150,000 cap, excluding GST. After the $150,0000 threshold, a homeowner's private insurance contract applies.