Small businesses shouldn't be intimidated by licensing themselves | Insurance Business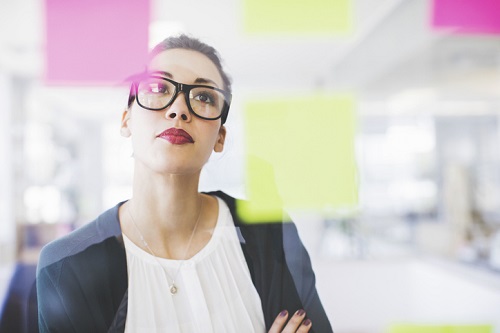 Regulators have urged small adviser businesses not to be intimidated by obtaining their own license if it makes sense for their business, and say the process does not require a large firm or a team of compliance experts.
Speaking to Insurance Business, FMA market engagement activity lead John Botica says that many of the FMA's resources and tools have been designed specifically with small businesses in mind, and advisers should be confident in going through the process themselves if they feel it right, or if conversations with larger groups haven't worked out.
"Some advisers are still trying to make the decision as to whether they should license their own businesses, or join another licensed firm," Botica told Insurance Business.
"A lot of them are starting to engage with other parties, and are making decisions around whether it's right for them or not."
"Many of them have also told us that in case their conversations aren't quite successful or they decide that joining another firm isn't right for them, they know that the opportunity to get a transitional license still remains, and they're considering what that means for them and how to do it," he continued.
"Everyone has had the opportunity to think about this over the Christmas break, so it's time to get it done."
Botica says the regulators are keen to stress that licensing isn't limited to large corporate firms with their own teams of lawyers and compliance experts, and that regulators are hoping to empower small businesses who want to keep their structure to take the step on their own.
"There's an implication that entity-based licensing - which is what this is - is designed for larger firms rather than smaller firms, and we've spent a lot of time encouraging small adviser businesses," Botica explained.
"We say that if their strategy and the way they want to engage with their customers means they want to remain as a small adviser business, then they should be energised to be able to do just that. They know their customers better than anyone, and if that's how they deliver fantastic advice to people, then they should be encouraged to continue to do that."
"Everything we've designed is to help them and make things straightforward - you don't need to be a large corporate firm, or a firm that has compliance officers and people who can construct processes for them," he added. "I think the response to that has been really positive."
Principle consultant Derek Grantham says that most advisers are focused on doing what they need to do, and some have approached the FMA directly for a reassuring voice. He says the majority of advisers he has spoken to are on the right track, though he encourages those who still need help to speak to their lawyers and accountants if needed.
"Many people are talking to their company's offices and making sure they're really clear in their minds around the registration, and what the process is," Grantham said.
"A lot of advisers have come to talk to us, and a lot of them just want a voice to listen to. Virtually in every case that people have done that, it's been really encouraging as most of them have got things right."
"However, we're careful to say that we can't give specific advice," Grantham noted. "So, some businesses may need to seek out their own independent advice. But we're more than happy to consider what they're saying and give some pointers."
Grantham says that ultimately, the process is as much about building confidence as it is about complying with regulations. He says that advisers should approach this next stage from a business strategy perspective, and then think about how they want to embed the new requirements into that.
"A lot of it has come down to building confidence, and many advisers have grown more confident in backing themselves and being assured that they're doing the right thing," he said.
"We're encouraging people to first think about their strategy, and what they're trying to achieve from a business point of view. Then they can start thinking about their options, and how they can arrange themselves to future-proof their business."