SME underinsurance – what are the risks? | Insurance Business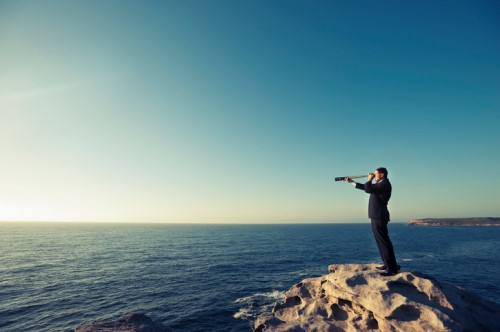 New Zealand's SMEs recently 'sounded the alarm' when they registered a rapid drop in business confidence, citing falling revenue and a range of growing pressures as being of increasing concern.
MYOB's Business Monitor Snapshot revealed that 53% of SME businesses felt that the New Zealand economy would decline over the next 12 months, and 26% stated that their revenue had fallen over the last year.
MYOB said this is a 'significant reversal in confidence' from just prior to the 2017 election, when 42% of businesses were confident that the economy would improve.
Underinsurance has been a well-documented issue facing SMEs over the last few years; however, with the latest plummet in business confidence, it is now more vital than ever that businesses fully appreciate the importance of having comprehensive cover in place. MYOB general manager Carolyn Luey says SMEs should be taking these signs seriously, and should think about having proper arrangements in place in case confidence or revenue declines even further.
"Businesses should be taking a prudent look at where they will be if this downward trend in confidence continues through next year, or if external factors bring about a more abrupt reversal for the economy," Luey stated.
"Even if your business is still going along nicely, it pays to plan for what you would do if fortunes change for your customers or suppliers. Your best bet in doing this is to get advice and do some scenario planning with your accountant or financial advisor.
"As well as making sure your books are in order, it's a good time to also make sure you have the right insurance in place," she continued. "Business interruption insurance is almost a must-have, especially for small business owers, so that any abrupt change in circumstances doesn't push them to the wall. We'd suggest talking to your insurance advisor about the best options for your business."
According to Chris Brophy, manager SME & rural at Vero, SMEs are being faced with a number of challenges both within and outside of their control. Issues such as the volatile global economy, changes of government and the rapid pace of change in terms of keeping up with technology are all significant worries for the SME market – however, Brophy says that a lot of concerns are things that can be covered by types of insurance, and this will leave them free to expand and grow without risking a business shut-down if an unexpected loss occurs.
"Underinsurance and lack of insurance is an issue in the SME market," Brophy told Insurance Business. "We recently found that a quarter of SMEs have no insurance at all, and a third of those stated that they would simply close down if anything went wrong. That's a big chunk of the market – 97% of New Zealand businesses are SMEs, so if they do suffer a loss that they can't cover with their own income, that means closing up. This in turn would mean a loss of jobs and a loss of taxes to the government, which can be really hard to recover from for local eco
Brophy says that one of the biggest obstacles to securing insurance for many SMEs was quite simply a lack of time. Many small businesses are run either solo or by a small number of individuals, meaning time pressures can get very stressful – and this is one of the main ways SMEs can truly benefit from having an insurance broker on their side.
"Risks such as not being able to trade, increasing costs or cyberattacks – most of those can be met with insurance coverage," Brophy stated. "But what we also know is that Kiwi businesses are very resilient and confident in their ability to cope with things that are within their control. If insurance can kick in and take over the worry of things beyond their control, that can make them a lot more confident about where they are in the market.
"There's a lot of work underway to educate SMEs on the importance of insurance, but there's always more we can do," he concluded. "It's important to have a close customer relationship with them so that we can really understand their business, understand its lifecycle and help them identify exactly what cover they need. Many of them still see insurance as an unnecessary cost, so the larger education piece is around trying to dispel that. Brokers and insurers really need to work together to build trust and demonstrate the value that insurance and advice offers, and that's one of the reasons we're really investing into the research for our SME Insurance Index – to help brokers get some quantitative statistics and studies that show them how they can help their customers."
Vero's SME Insurance Index releases three volumes annually, with the next 2018 edition due to be released in the next few weeks.