Solution for sum insured calculations offered | Insurance Business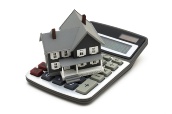 Property analytics firm
CoreLogic
has launched a new online tool for estimating rebuild costs and commissioned research on the scale of underinsurance in New Zealand at the same time.
CoreLogic's research found 49% of New Zealand homes are underinsured by at least 10%. With a current estimated market value of residential property in New Zealand put at $786 billion dollars, this equates to an $80 billion dollar shortfall in insurance levels.
CoreLogic's
Richard Deakin
says the new tool, Sum Sure, works by integrating detailed information about individual properties with current construction cost data and building analytics.
"By combining detailed address level property data with insurance estimating technology from the US, where sum insured home insurance has been the norm for decades, CoreLogic is revolutionising the way sum insured values can be determined," Deakin said.
"In many instances, only the property address is needed. Within seconds, you will have the total rebuild cost guidance on how much to insure your home for."
Deakin said the company was currently in talks with the insurance industry about making Sum Sure available to Kiwi homeowners.
Industry organisations such as the Insurance Council of New Zealand and the Insurance & Savings Ombudsman welcomed the availability of tools for calculating sum insured but warned it was still only an estimate.