Southern Cross in clash over fake leg | Insurance Business New Zealand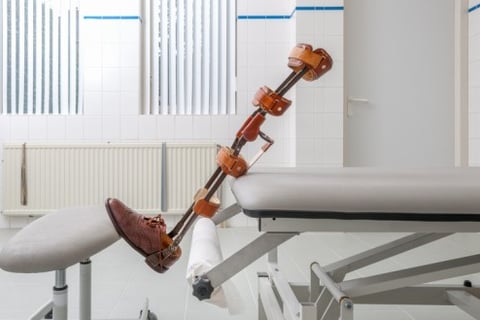 A young student from Gisborne has objected to her travel insurer labelling her prosthetic leg as baggage.
Sarah Fuhrer, who has two prosthetic legs, broke one of them while travelling in Europe.
When making a claim for $3,000 ($8,000 to replace the whole leg),
Southern Cross
informed her that her prosthesis is only covered to $1,500 as it had categorised it as baggage because it had not been declared as a specified item. Fuhrer contested this, saying it had been declared to the insurer.
Her mother is on record as saying to Fair Go that the insurer's take on the matter is "appalling". She added that it was an insult and distressing, as her daughter's legs are a part of her because she cannot function without them.
Southern Cross investigated the matter and has now agreed to pay the full cost to fix or replace the prosthetic leg.
According to Insurance and Financial Services Ombudsman
Karen Stevens
, this situation would have been very challenging for the insured and, understandably, she would have been very upset with the initial outcome. However, she added that it provides a good warning to people to take extra care with their medical conditions.
"It's important to be wholly upfront and exceedingly careful when taking out insurance as small omissions can affect the outcome of a claim," she said.
Generally applicants need to state in their application if they are awaiting an operation or test results on a medical condition, if they have had a serious medical condition in the past, or if they have seen a doctor or been in a hospital over the past year.
Stevens added that symptoms of a condition also have to be delineated by people to their insurer.
"Sometimes people are disappointed if they're not covered for a medical condition which hadn't been diagnosed at the time of taking out insurance even though the symptoms were already being felt," she explained. "So it's imperative they mention any symptoms they might be experiencing."
Stevens pointed out that this could result in higher premiums or cover being denied, "but at least the insurance limitations are clearly understood" within policy differences between insurers.
"No-one wants a bad insurance experience when they need it most," she underscored. "I've seen too many tragic circumstances where people have mistakenly assumed they will be covered."
She stressed that just as any special medical conditions require scrutiny, it is also very helpful to have specialist cover for more adventurous and sporty holidays that include activities like bungee jumping, scuba diving, kayaking and the like, although not all of them can be insured.
"Also, very helpful is to have insurance to cover stolen baggage, missed flights and the possibility of falling ill," she said.
She concluded by pointing out that most travel insurance will cover medical expenses including medical and surgical treatment that cannot be delayed, cancellations, delays and missed transport, repatriation, lost or destroyed baggage and personal liability.
Related stories:
Tourist medical bills raise red flags
IFSO scheme sees increasing repairs for Canterbury quake