Southern Cross raises red flag on travel insurance | Insurance Business New Zealand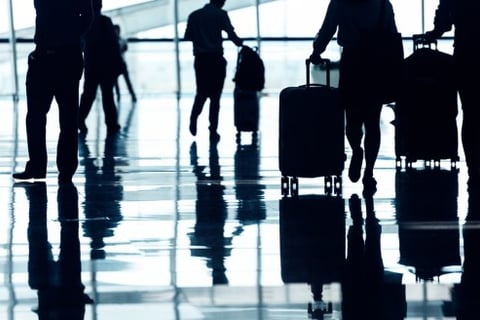 The issue of Kiwi tourists not taking out travel insurance when visiting other countries and risking grievous health and financial consequences for themselves, the public, and other travelling companions when things go awry has reached a point where it can no longer be ignored.
The statistics show that 29% of New Zealanders fail to take out travel insurance, with some relying on public funding for assistance when they need it.
Insurance Business spoke to Chris White,
Southern Cross
Travel Insurance CEO, who said he would like it to become industry practice that travel insurance is compulsory.
This is not surprising in light of the fact that Southern Cross paid out a series of massive claims during 2016.
Trips to the US predominated, with payouts for travellers who suffered from diverticulitis, an arterial haemorrhage, coronary artery problems, gallstone complications and a hip injury at costs of $374,000, $360,000, $235,400, $208,000, and $206,000 respectively.
In Africa a traveller with encephalitis required an air ambulance back to New Zealand at a cost of $561,400, and two travellers in China required air ambulances back to New Zealand at a cost of $362,000 and $262,000.
Other incidents included a two-month hospital stay in South Africa for a traveller suffering from pneumonia and a heart attack at a cost of $212,000; and an air ambulance back to New Zealand for a traveller who fell from a cliff in Indonesia at a cost of $260,000.
White pointed out that Kiwis have to keep in mind that the level of medical care differs from one country to the next.
"Being in a hospital in Bali is very different to being in hospital in New Zealand," he underscored.
White added that in addition to the medical conditions mentioned, there are a multitude of risks that come with travelling.
"The cost of medical evacuation to New Zealand from Europe alone for someone with a serious medical condition is clearly enormous, not to mention ensuring that the insured is brought back home as safely as possible," he said.
When things go wrong while travelling, it is often not only the insured that is affected but their travelling companions as well.
"An eagerly awaited holiday trip can be ruined not just for one person but a whole party of people if appropriate travel insurance hasn't been taken out," said White. "And one in six travellers not taking out travel insurance doesn't bode well when a quarter of Kiwis have reportedly required care while travelling.
"Clearly it is of critical importance that travellers secure travel insurance, especially in countries that do not have reciprocal health arrangements with New Zealand."
Currently New Zealand has reciprocal health arrangements with Australia and the UK that enables Kiwi travellers to have the benefit of some health care in those countries.
White concluded by saying travellers should not rely on the generosity of New Zealanders via crowdfunding sites like Givealittle to pay for their unforeseen travel bills. "If they cannot afford to pay incurred costs themselves, best they ensure they have comprehensive travel insurance in place," he commented.
Givealittle is currently seeking assistance for Joel – currently in King's College Hospital in London – to return to New Zealand and for the treatment he will require for the next six to 12 months after being mugged and
assaulted in London.
The assault left Joel with a dislocated hip, fractured pelvis, broken knee, fractured heel and fractured ankle.
The rules around contribution from Givealittle, include clear use of funds, beneficiary consent, adherence to the law, and avoidance of defamation.
Related stories:
Southern Cross responds to claim dispute
Southern Cross in clash over fake leg