Sponsorship deals: AIG celebrates its 'ideal brands' | Insurance Business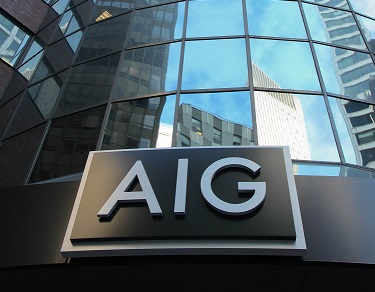 Earlier this month,
AIG
helped bring the Irish sport hurling to the United States, to play at Fenway Park in Boston for the second time in three years.
For two of the past three years, the insurer has also helped bring foreign international rugby – through its notable sponsorship of the New Zealand All Blacks team – to the US, playing games at Soldier Field in Chicago.
These are not the traditional All-American sports. Daniel Glantz, AIG global head of sponsorship, spoke with Insurance Business about the value of sports sponsorship, and why hurling and rugby became important marketing partnerships for the international insurer.
The AIG Fenway Hurling Classic, on November 19, featured two matches on the day, between Dublin and Galway, and Tipperary and Clare.
"About the hurling, what's important to know is that we sponsor the Dublin GAA [Gaelic Athletic Association]," said Glantz. "I think half of the population – the insurance decision makers – reside in Dublin county. In 2013, around the tail-end, we launched our consumer business in Ireland and it's been remarkable how we aligned with the Dublin GAA to help launch the business and brand. It's been one of the highlights for me, in terms of what sponsorship can do to support business growth."
The hurling contest was another way for AIG to support their sports partnership with Dublin, but also, as Glantz said, "to also grow our presence and visibility."
Almost 30,000 people attended in Boston, and TG4, a Gaelic-language sports television network, played the event live in Ireland, attracting more than 300,000 viewers – making it "the most watched show of the week," Glantz said
"That media value alone justifies that partnership, given our consumer business," he noted.
When it comes to rugby, though, that's a slightly different story. Through partnerships with grassroots kids' rugby in Japan and the US, AIG retains local, community interaction. But it is its blockbuster sponsorship deal with the All Blacks that really stands out.
"When we looked at sponsorships in 2011, 2012, we identified New Zealand rugby as one of those unique organizations that stood above the rest, in terms of not only brand perception, but power brands in sports, and the global nature of the team," Glantz explained. "We have now identified this as one of the largest global partnerships in all of sport."
International rugby, unlike other sports, takes national teams around the globe playing all of the best teams every year – not just during World Cup years. And, in addition to the All Blacks, AIG also sponsors the Junior All Blacks, the NZ women's team the Black Ferns, and the New Zealand Maori team.
"This year alone we're with New Zealand rugby … in 18 countries," Glantz said. "That's pretty unheralded in sport, in terms of that reach and scale. We couldn't have asked for a better team to be associated with."
Related stories:
AIG's Rugby Picks game ups the ante
AIG renews New Zealand Rugby contract