"Strong, supportive" feedback for Trusted Adviser mark | Insurance Business New Zealand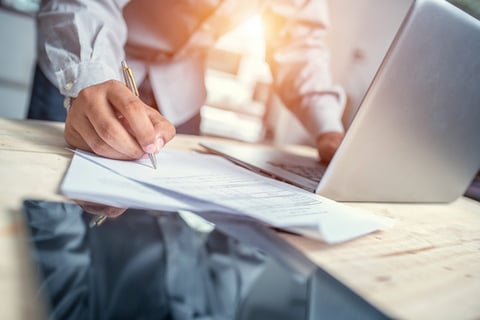 Financial Advice New Zealand has received strong, positive feedback on its newly released Trusted Adviser Mark, with 93% of members supporting the idea, and the same amount saying they would use it for their personal marketing.
CEO Katrina Shanks says that of the Financial Advice NZ members surveyed, 71% thought they already met the proposed criteria, and that the criteria has attracted "strong and supportive feedback" with some wanting the bar to be even higher.
Chair Sue Brown says the Mark aims to go beyond the minimum standards set out by the Code of Conduct, but the criteria has been designed to be achievable for the average adviser.
"The mark really touches on the key pillars of standards, and going the extra mile beyond the basic regulatory regime," Brown commented.
Read more: Consultation open for 'Trusted Adviser' criteria
"It's also about promotion – that is, why should consumers come to you in a crowded marketplace? We think what we've come up with is going to be meaningful for advisers and consumers, so it's worth doing, but at the same time it's achievable."
Gaining the Trusted Adviser Mark means achieving a Level 5 qualification in financial services, including relevant strands, or another higher qualification, which places it above the standards of the Code and legislation. It also requires experience of at least three years and 20 hours of professional development per year, and members are being encouraged to submit their feedback on each aspect of the criteria.
"We believe those years of experience show that you have a commitment to the advice that you're giving, and that you've most likely been through a review process to have been giving advice for those three years," Shanks said.
"As a professional, you would expect that you would keep up to date and stay current and relevant in your field of expertise. This again pitches above the Code which doesn't actually have a minimum, it just says you need to be doing relevant professional development.
"We believe you do need to have a commitment to a minimum number of hours – so 20 hours feels about right, compared to other professions."
Read more: MBIE announces new regime start date
Another key component is around ethics and trust building, and Shanks says Financial Advice NZ looked at the standards set by other industries to inform their final choice of a minimum three-hour workshop every three years. The final criteria is professional indemnity insurance, something Shanks says is also part and parcel of most professional sectors.
"We believe you should be backing yourself and the advice you're giving with professional indemnity insurance to give your clients peace of mind, and that's just part of being a professional," Shanks says.
"We've gone through a long journey to get to something so simple, and we've thrown a lot of configuration on the board about what this could possibly look like. We've been on quite a journey, going from assurance to a principles-based quality mark."