'Sudden' White Island eruption leaves several casualties | Insurance Business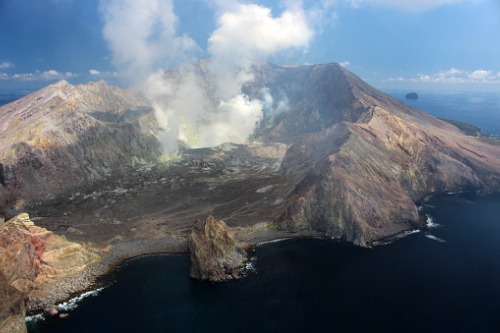 A "sudden" volcanic eruption has rocked White Island – killing five people, with several residents and tourists missing or injured.
The volcano was reported to have erupted around 2pm yesterday, spewing a plume of ash thousands of feet into the air. The police said around 50 people were assumed to be near the volcano during the eruption, while some were seen near the rim of the crater moments before the volcano erupted.
An expert pointed out that the eruption may have been unexpected but it was not unusual.
"Sudden, unheralded eruptions from volcanoes such as White Island can be expected at any time," Shane Cronin, a volcanologist at University of Auckland, explained in Australia Science Media Centre. "We know hydrothermal and so-called 'phreatic' eruptions can occur suddenly and with little or no warning because they are driven by the expansion of super-heated water into steam."
Read more: Ring of fire: a deep dive into New Zealand's volcanic risks
Dr Jo Horrocks, head of resilience strategy and research at the Earthquake Commission (EQC), offered assurances that there has been a focus on seismic risks over the past few years – highlighting EQC's cover for residential home and land damage for all natural hazards, including volcanic activity.
"It's really imperative that we understand the nature of volcanic risks, and we're currently working with private insurers to develop an industry-wide strategy," Horrocks previously told Insurance Business.
"We want to establish a way to manage claims, and to deliver the best experience for customers. Looking back at Canterbury, that response perhaps wasn't optimal on either of those fronts, so we're asking how we can ensure that that doesn't happen again. That applies whether it's an earthquake, volcano, landslide, etc. What is the best way we can manage the public-private model of insurance that we have in New Zealand?"