Suncorp Group announces half-year results | Insurance Business New Zealand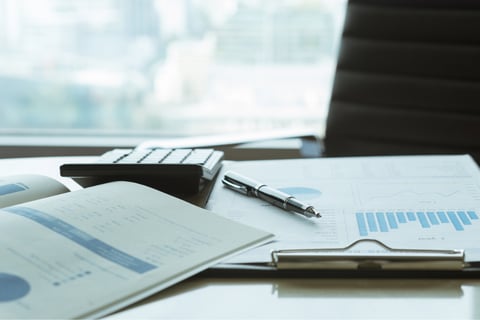 Suncorp Group Limited has published its financial results for the half year ended December 31, 2022 (1H23).
According to the trans-Tasman insurer, its group net profit after tax grew 44.3% to AU$560 million. Cash earnings, meanwhile, increased by nearly 63% to AU$588 million.
For 1H23, the company cited continued strong top-line growth, improved underlying margins, and positive investment returns. It also helped that, following the resolution of the second industry test case in Australia, Suncorp was able to release AU$150 million of its provision for potential business interruption claims.
Insurance Australia
Broken down, the group's insurance operations in Australia (Insurance Australia) contributed AU$276 million in profit after tax (PAT) in 1H23. The figure represents a 142.1% increase from the same six-month span a year ago.
"Growth was largely driven by the consumer business," reported Suncorp. "The home portfolio grew 12.1%, with average written premium (AWP) up 10.7%, reflecting firmer pricing in response to higher natural hazard and reinsurance costs, and inflation. Unit growth was 1.4%.
"Motor GWP (gross written premium) increased by 11.7%, reflecting AWP growth of 8.9% and unit growth of 2.8%. The AWP increase reflected pricing for higher working claims and sum insured inflation. In commercial, GWP grew 6.9%..."
Total GWP (excluding emergency services levies) for the Australian general insurance business went up by 9% to AU$4.84 billion.
Suncorp New Zealand
The Kiwi unit, meanwhile, saw a 12.2% rise in GWP to $1.18 billion in the half-year period.
PAT from Suncorp New Zealand amounted to $91 million, which is 8.3% higher compared to the corresponding sum in 1H22.
"The general insurance business benefitted from strong top-line performance although profit was moderated by elevated claims experience and increased operating expenses to support growth," noted Suncorp, whose PAT from New Zealand general insurance slid 3.8% to $75 million.
For life insurance (Asteron Life), PAT surged 166.7% to $16 million, thanks to growth in planned profit margins and favourable experience.
The recent flooding, meanwhile, is set to impact Suncorp New Zealand's performance in 2H23.
"Friday January 27 was the wettest 24 hours on record in over 60 years," highlighted NZ chief executive Jimmy Higgins. "There are indications that this was a 1-in-250-year event with some areas of Auckland getting more than 280mm of rain in 24 hours.
"The significance of this event has reached the corridors of global reinsurers who have supported New Zealand insurance markets over the years, and events such as these will cause risk models to be updated. However, our focus right now is helping our customers to assess, recover, and move on from the events of the Auckland Anniversary weekend weather."