Suncorp NZ leader on inclusivity and making insurance products fit for purpose | Insurance Business New Zealand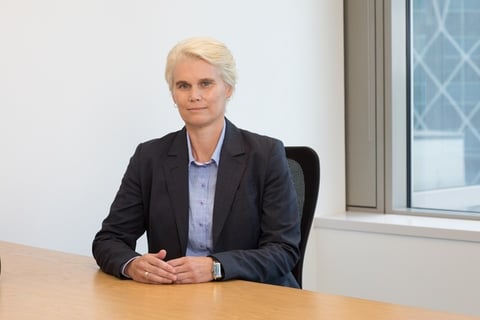 "Insurance is an industry where you get to solve problems and make a real difference for people."
Those were the words of Sacha Cowlrick (pictured), Suncorp New Zealand's recently appointed insurance solutions executive general manager, who sat down with Insurance Business to talk about the all-important topic of inclusivity and how the insurer is doing all it can to meet the changing needs of customers.
Cowlrick asserted: "Insurance is such a critical part of financial well-being and resilience for all New Zealanders. So, inclusivity, to me, is about ensuring that things like culture or language or disability aren't barriers to Kiwis being able to access those benefits of insurance.
"Our customer base is really different than it was 20 years ago, and so how do we recognise that risk changes over time? Our view of underwriting needs to change with it, and how we move into that growth mindset around the traditional ways of looking at risk, to recognise that change is constant and happening around our customers."
One example cited by the EGM is the 'Drive' initiative by Suncorp brand Vero and charity Good Shepherd NZ. The low-cost, comprehensive car insurance product is aimed at those who may be excluded from the traditional insurance market due to limited incomes.
"It's been based on using human-centred design to try and understand our customers and also customers who are not traditional customers of insurance," said Cowlrick of the pilot, the basis of which was extensive research into why some clients of Good Shepherd NZ were taking out car loans but weren't insuring their vehicles.
"We've looked at how we create those quality insights and learnings for us as an insurer around some of the needs of low-income New Zealanders and how we can design a product that is there for them. It's something we've extended for a further 12-month pilot to test, to really build out our learnings and see how we can expand out, even to our wider customer base."
In line with Suncorp's vision, the collaboration fits with the financial inclusion action plan by Vero. Since its launch, Drive has seen an increase in take-up – from 6% of Good Loans borrowers securing coverage in November 2020, to 44% as of last August.
Separately, in 2021, Vero also announced its plans to remove gender-based factors from its pricing and underwriting of consumer car insurance policies.
Lifting the lid on the move, Cowlrick told Insurance Business: "There is strong evidence that gender is a factor in claims experience and it's a rating factor. What we're trying to call out is that the gender spectrum for New Zealanders today, and as we look forward, has really moved away from just male and female.
"Every insurer is going to tackle that a little bit differently based on their circumstances, their data. For us, it felt simpler and more inclusive to begin the process of removing gender from our underwriting. So, it's something that we've started; we know it's a journey.
"I think it is really signalling that inclusivity is something that actually matters," added the Suncorp leader, who has been with the group since 2016, "and so we're willing to put actions behind it. It's something that is nice to signal and be a bit bold, which is good. And that intention about having products that are fit for purpose for our customers, I think, is really important."
For Cowlrick, though, inclusivity goes beyond the realm of underwriting and is, in fact, a reflection of the wider ethos at Suncorp.
Talking about the gender factor, she explained: "It's something we've been looking at for a number of years in terms of that conversation about inclusivity, and it had been bubbling away. It's not something that is just about underwriting. It's very much from our whole value chain about how we deal with our customers, how we greet people, how we understand people's pronouns.
"We also work very closely with our employee group Amplify about how we want to best work in this world where gender is no longer what we thought it was and is different. So, it was very much something that was driven by our employees, by our customers, by the underwriters and our portfolio managers, who were like, 'We have a problem to solve – what's one way of solving it and the best way for us?'"
Cowlrick believes this is all part of Suncorp "staking its claim" around inclusivity.
"I'm pretty excited to be working with a team of incredibly talented people who are really willing and wanting and able right now to help shape change within Suncorp," she said, "but very much for the people we partner with and for our customers and, hopefully, New Zealand."