Suncorp shuffles New Zealand leadership | Insurance Business New Zealand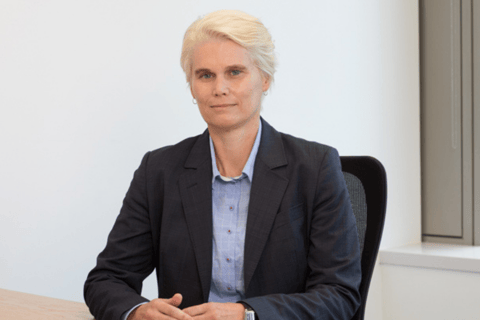 Suncorp New Zealand has refreshed its broader executive team, appointing Sacha Cowlrick (pictured above) as executive general manager, insurance solutions.
Cowlrick joined Suncorp in 2016 as executive manager for operations before taking on the role of executive manager, consumer insurance solutions in 2017. Prior to Suncorp, Cowlrick spent more than six years at IAG New Zealand and almost 10 years at Southern Cross Healthcare.
"As well as her insurance experience, Sacha brings customer focus, curiosity, disruptive thinking and a desire for ongoing improvement," said Jimmy Higgins, CEO of Suncorp New Zealand. "She has been instrumental in developing our insurance solutions strategy and in this role is now well placed to lead the execution."
Suncorp NZ has made two other appointments to its senior leadership, with Campbell Mitchell appointed as executive general manager, customer brand and distribution, and Jane Brewer set to take on the role of executive general manager, claims and operations in July.
Mitchell joined Suncorp in 2017 as executive general manager, customer marketplace and led the development and delivery of customer strategy before being assigned executive general manager, claims as part of an executive rotation programme.
Brewer has worked at Suncorp New Zealand for 15 years in various roles, most recently as executive general manager, technology and transformation. She has significant experience in claims, operations and technology, which will benefit Suncorp's claims strategy and its simplification programme for operational processes.
"I'm also proud that a number of recent appointments have been internal, reflecting the bench strength of our team and the development opportunities offered by our company," Higgins said. "These are exciting changes for the Suncorp Aotearoa whānau and I'm confident that we have the team in place that will continue to strengthen our high-performance and customer-obsessed culture."