Tesla Model 3 achieves five-star safety rating | Insurance Business New Zealand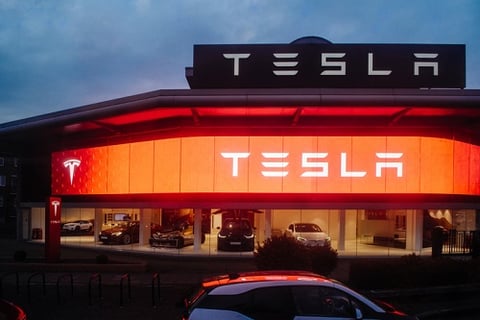 Tesla Model 3 has achieved another five-star safety rating – this time from the Australasian New Car Assessment Program (ANCAP).
Last year, the National Highway Traffic Safety Administration (NHTSA) gave the model a 5-star safety rating in every category. Early this year, the European NCAP (Euro NCAP) also gave an impressive rating and claimed that the model set a "new safety technology benchmark."
Now, ANCAP released its own safety rating, indicating that the model scored the same in every category as that in Euro NCAP's report except in "child occupant protection" where it was given one more point.
James Goodwin, chief executive officer at ANCAP, commented on the results.
"This is an impressive result, and great to see electric vehicles continuing to prioritise safety. It is encouraging to see Tesla give equal attention to the active safety systems and technologies on board as well as the safety fundamentals through the structure and restraints," said Goodwin.
The Model 3, which has a range of 460km per charge, will arrive in August at a starting price of $73,000 – excluding on-road costs and delivery.
Read more: Elon Musk gives update on Tesla's efforts to launch its own insurance
Tesla Model 3's positive reviews might open a way for Tesla to successfully launch its own insurance, especially as ANCAP is supported by all Australian motoring clubs, the Australian government, the New Zealand government, and NRMA Insurance.
This year, Tesla announced that it would offer a "much more compelling" insurance option than usual high premium options that current Tesla car owners have.
Elon Musk, chief executive officer at Tesla, told shareholders at the company's annual meeting that the insurance product will be launched after the completion of an unspecified acquisition.
"We're pretty close to being able to release that. We have a small acquisition that we need to complete and a bit of software to write," said Musk.