The best part of insurance is delivering on your promise – rising star | Insurance Business New Zealand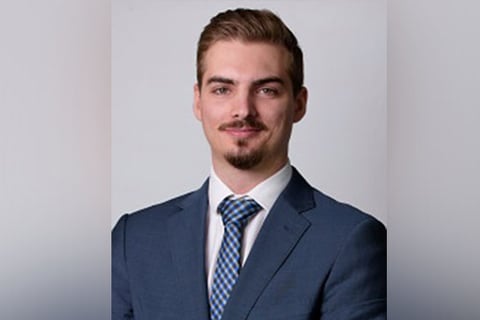 As the industry continues to search for its next generation of talent, there's no better time to celebrate its rising stars many of whom have already made a significant continuation to the insurance sector.
Insurance Business recently revealed its annual Young Guns list for 2019, which featured 15 up-and-comers from across New Zealand's insurance industry. One of these was Stefan Schmid (pictured), New Zealand accident & health manager at Chubb Insurance New Zealand, who spoke with Insurance Business about why the accident and health space is such a rewarding space to work in.
"I first entered the insurance industry by joining Chubb as an accident & health assistant underwriter in Sydney," Schmid explained. "Having had no previous experience in insurance, this was a big step for me, but thanks to some great leadership and mentoring within the company the transition into the role was quite smooth."
"The accident and health space is ever changing, which is what makes it such a great product line to work in," he continued.
"You can go from underwriting large programs for multinational companies to single policies for small businesses. On top of that, accident and health is where things get personal as we are dealing with the actual employees and directors of our clients as well as leisure travel customers."
Schmid says one of the best things about working in insurance is the ability to fulfil the promise that was made when the client decided to place their policy with your company, and being able to ease that financial burden for them at claim time. However, he says ensuring that policies are suitably tailored to clients is also becoming more important, and that comes with its own learning curve.
"The biggest challenge is ensuring that the coverage we provide and the way we provide it is suitable to the clients' wants and needs," Schmid said. "I get most satisfaction and enjoyment out of being flexible and solving this challenge for each client."
"My tip for anyone really wanting to succeed in insurance is this: work ethic and the ability to listen and learn are two of the best traits that you can have," he continued. "There have been many situations in my career where I have been able to take away very good information from just listening and applying that knowledge to the situation I am facing. This also helps to create your own reputation for underwriting which is another important part of success."
Schmid moved back to New Zealand from Australia fairly recently, and says the different market has given him ample opportunity to expand on his skills and broaden his expertise. Looking to the future, he says he'd like the chance to step into his mentor's shoes and introduce more young people to the world of insurance.
"I only moved to New Zealand early last year, and there is so much to be achieved," he said.
"While I am getting used to calling an 'esky' a 'chilly bin,' there is plenty of opportunity here in New Zealand to continue learning. In a decade I'd like to be able to look back and know that I've helped mentor other young professionals entering the industry, and to see their success stories."