The broker implications of IAG's financial results | Insurance Business New Zealand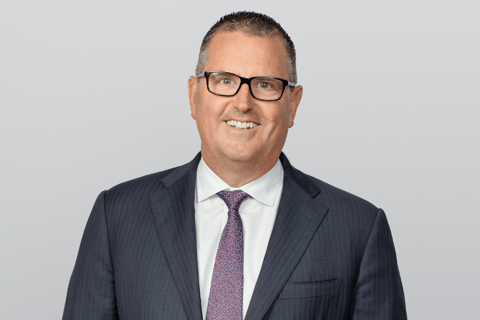 "I think the key is to bring them together and then turn them off," said Nick Hawkins (pictured above) in answer to a question from Insurance Business about the progress of his firm's digital transformation of legacy IT systems.
The comment by the Insurance Australia Group (IAG) CEO captured both his sense of humour and frustration with the challenging task of converting these systems into a single so-called Enterprise Platform.
Significant digital changes for IAG's intermediated offerings directly impacting brokers are likely many months away. However, at last week's IAG FY22 results presentation, Hawkins said a very significant digital upgrade for the personal lines and direct insurance side of the firm is well underway.
During the presentation, Hawkins talked about high retention rates, underlying company growth of 7.4% and a year-on-year improvement in the business up to a margin of 14.4% across the company's insurance businesses.
He said this was producing "positive underlying momentum" despite "headwinds" from ongoing challenges like natural catastrophes and inflation.
Hawkins said "a little" of this momentum is already being felt in the intermediated space.
"Our intermediated business has been reset and positioned for growth under a new leadership team with deep experience and expertise," said Hawkins, who admitted that intermediated insurance, essentially the firm's commercial insurance business, "has been a challenge for us for a number of years."
The CEO said IAG's recently appointed head of its intermediated business, Jarrod Hill, "has really spent time strengthening underwriting pricing and really building out capability in this business so we can see a little bit of momentum there."
Hawkins said premiums across their intermediated business are up by an average of 9% over the last 12 months and reserves have been strengthened.
"This business unit is on track, led by Jarrod, to deliver a quarter of a billion dollar result by FY24," he said. "We feel confident of delivering against that [and] we talked to the market about that in the previous conference and we can just see the evidence of that in the performance of the business."
Hawkins also described the wide sweep of digital changes across the organization involving their Enterprise Platform that will continue to roll out over the next two years. It looked like most of any significant digital changes to IAG's intermediated commercial lines of insurance used by brokers will likely follow that.
"So [with] the Enterprise Platform, essentially, what we are doing is we're putting in place Guidewire, which is the common insurance platform," said Hawkins. "We're more than halfway through the second part of that program of work, which is really putting all of our personal lines businesses across Australia and New Zealand - something like 70% of the entire company – on to a common platform."
He said for their personal lines offerings, transferring claims on to this Enterprise Platform system is "done across the entire business."
"It is live in the company now in Western Australia, South Australia and the Northern Territory," he said. "So, the NRMA business is now being written on that end-to-end Enterprise Platform."
Over the next 12 to 24 months, he expected more personal lines business to transfer to the system in a "migration eastwards" from Western Australia. He said this would include the policy, customer and admin side of this system.
"We've built that and we're now using that in a portion of our business and we're dialling up the rollout across to the east coast of Australia and then into New Zealand, essentially, for all our personal lines," he said. "That becomes the core platform of IAG of which will then create digital experience and connectivity to customers and partners."
The next step he described, included brokers.
"There'll then be connectivity from the platform into various digital initiatives that are going to live within the direct business or through broker platforms and partnership arrangements," said Hawkins. "There'll be different structures in place that then sit on top of the platform."
Hawkins said his firm sees the "value of the simplicity of that and not having multiple systems and processes across our company that require a lot of attention to maintain and we also see the value of a common platform where we want to add in and change particular digital experiences with customers and partners."
The firm's intermediated insurance business in Australia reported GWP growth at 6.0% (FY21:5.6%) while its underlying insurance margin was 5.0% (FY21: 3.9%).
"Our New Zealand business performed well with 7.0% NZ currency GWP growth (FY21: 2.8%) reflecting growth across its commercial insurance and direct brands with a volume increase in commercial motor," said Hawkins.
The CEO said climate change and its impact on customers and communities is one of the most important challenges IAG faces.
"FY22 was one of the most significant peril years we have experienced, with multiple events in Australia and New Zealand, including the February 22 floods in northern New South Wales and along the east coast."
The IAG release said claims relating to extreme weather events more than doubled across Australia and New Zealand compared to FY21.
"To deal with the increasing severity and frequency of extreme weather events, we have put in place our largest to date perils allowance, increasing it by 19% to $909 million for FY23," said Hawkins.