The future of terrorism insurance in New Zealand after Christchurch attack | Insurance Business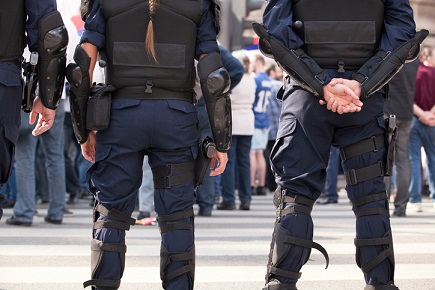 Terrorism insurance is a form of cover which has historically been almost non-existent in New Zealand, with coverage primarily offered either for businesses with assets overseas, or in the form of travel insurance.
The reason for that has been simple; the risk has not been great enough to warrant such cover, and, according to the insurance industry, the nature of assistance available combined with the level of ongoing risk means the level of cover is not likely to rise beyond its current levels.
Unlike the rest of the world, acts of terrorism in New Zealand over the past several decades have primarily been in the form of protests against corporate or union activity. A man detonated his car in the Cuba Mall in Wellington in 2011 to protest against the Central Bank, and the New Zealand Stock Exchange. In 1985 the French foreign intelligence service sank Greenpeace vessel Rainbow Warrior, which Greenpeace had planned to use in protests against French nuclear testing at Moruroa, and, a year earlier, a suitcase bomb was left in Trades Hall in Wellington – the headquarters of a number of New Zealand trade unions. Across all three incidents, a total of two people were killed.
This reputation for relative safety was shattered in March 2019, when New Zealand experienced the worst terrorist attack in its history – an event immediately followed by insurers waiving their terrorism exclusions en masse and rallying to offer support to those affected. Nonetheless, insurers say the level of cover is unlikely to change going forward, as any specifically written policy of this sort would still struggle to find an audience in New Zealand.
"In my time, there have been two terrorism policies that I've been involved with; one was around property in London owned by a New Zealand organisation, and the other was a New Zealand organisation that owned airports overseas," NZbrokers partner services manager Simon Moss commented.
"That's the extent of how much there has been, when it comes to terrorism cover – and it will likely continue to be difficult to sell."
"It was a horrendous event in Christchurch and it did close down the surrounding areas for about a week," Moss continued. "One of our members had a business which was shut down, and the policy they had in place would pay for sales lost during that week, given that insurers had waived the terrorism loss exclusions in their policies."
Moss says the exclusion waive was a compassionate move by insurers, but was also possible because the incidents were isolated to two locations, meaning the cost of not paying out would have been far greater than the cost of the claims themselves. With ACC picking up the loss of income costs for affected families, it is therefore unlikely that provisions will be made for the future beyond what already exists.
"From the perspective of European insurers and reinsurers, I don't think they would rush to write a specific terrorism policy for New Zealand," Moss concluded. "Terrorism is an act or statement that someone makes against a government, a religion or a group, and this is excluded under most policies. In most cases it ends up being a treaty issue with the reinsurer, and most of them would insist on that specific policy wording. With this in mind, I don't think we can expect the insurance landscape here to change."