The path to the top isn't a straight line | Insurance Business New Zealand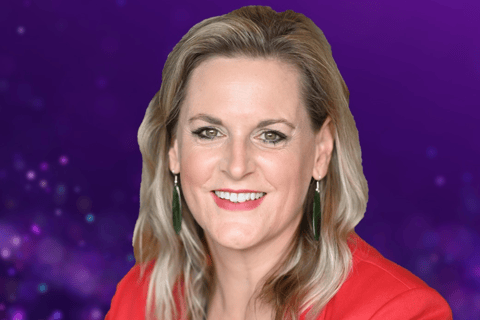 It's often said that perfection is impossible. Just about any successful insurance professional will attest that rarely did everything go right in their career on their journey to the top. Paula ter Brake (pictured), Tower's managing director for the Pacific and chief risk officer, is one of them.
In a recent IBTV episode, ter Brake talked about her insurance career and how everything didn't always go as well as originally planned.
"I've had a long career and I've been self-employed twice, so not a straight line through the insurance industry," ter Brake said. "I started off as a school leaver in the retail banking industry and was made a branch manager at quite a young age. I didn't go to university, but I also suffered from a redundancy when I was 20."
Following the redundancy, ter Brake saw the opportunity to go abroad, finding herself in Ireland during the Celtic Tiger era of rapid economic growth. This period presented a lot of opportunities for her career growth, she said.
"I had a stint in the insurance industry then at Canada Life as a self-employed insurance adviser, but I moved quite quickly into what was a very booming industry – the mortgage industry – where I stayed for the majority of my 20 years in Ireland," ter Brake said.
ter Brake spent several years at GE Capital, working on mergers and acquisitions, and she described it as a "turning point" for her career, eventually landing a global role.
"And then I took a change of path," ter Brake said. "I went down the motherhood path for a period of time, before starting my own business.
She spent 10 years running that business, which she described as an "incredibly exciting, very challenging, and sometimes scary existence."
"There's nothing like being responsible for other people's pay and financial wellbeing," she said. "But I learned an awful lot through that experience."
ter Brake later sold that business and returned to New Zealand with her family to focus on her governance career. It was then when she crossed paths with Tower.
"I found an opportunity to work on a strategy project for Tower Insurance," she said. "At the time, they told me it was it was going to be challenging and it certainly was. That project turned into a permanent role as general manager for their Pacific business, which ultimately led me to my role today as managing director for the Pacific and chief risk officer for the Tower Group."
What the whole IBTV episode with Paula ter Brake by clicking here.