The Royal Commission: why it happened, how it all began, and does New Zealand need one? | Insurance Business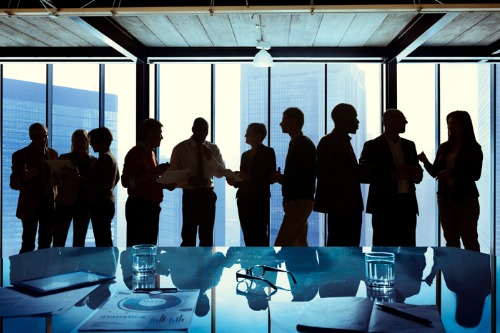 The Hayne Royal Commission shed light on to the worst side of the financial services industry, and the resulting shockwaves will undoubtedly be felt across the sector for many years to come.
The initial discovery that something was seriously wrong began when an Australian journalist was approached by a whistleblower, and like the falling of rocks that start an avalanche, she had soon amassed a wealth of evidence of misconduct so appalling that it could no longer be ignored. That journalist was Adele Ferguson, an investigative reporter for ABC and author of 'Banking Bad: Whistleblowers. Corporate Cover-ups. One journalist's fight for the truth.'
It was Ferguson's reporting over several years which led to the Royal Commission into Misconduct in the Banking, Superannuation and Financial Services Industry led by Commissioner Hayne, whose final report was published in February this year.
Ferguson recently spoke at the Financial Advice New Zealand (FINANZ) annual conference where she revealed how her investigation began, how it all came to a head, and some of the most shocking instances of misconduct she came across during her investigation.
"It started in 2013 when a whistleblower from the Commonwealth Bank came to me with allegations of fraud, forgery and management cover-ups," Ferguson said. "They had told the regulator, but the regulator had sat on its hands for 16 months."
"These were issues that went back to the deregulation of the 80s," she explained.
"That was a good thing – it plugged us back into the global economy – but the missing part was that the regulator at the time was really starved of resources. It had a budget of AU$5 million and 80 people, and so you have a regulator that isn't watching what's going on because it's so starved of cash. Then we had the stock market crash where everything fell apart, and so all this bad behaviour just kept on going."
Ferguson says her initial article triggered a landslide of customers detailing their own shocking experiences with banks and insurers – and despite the seriousness of the situation, those organisations refused to respond to questions. She says that most of those contacting her had thought they were the only ones with a bad experience, not realising that this was part of a much broader pattern of ongoing, systemic misconduct.
"It was really shocking to me, because I remember I was getting emails every few minutes for about two days," Ferguson said.
"It was all people saying 'this has also happened to me,' when they had thought that they were the only ones who had been done over. Then there were the emails coming from the institution insiders who had documents about other wrongdoings, and it all just ballooned from there.
"But again, the institutions just weren't reacting. It was only when the shadow treasurer's mother-in-law was also revealed to be a victim that they started to take a bit of notice."
Ferguson detailed one particularly striking case of a couple who had been placed into a number of high-risk investments, and ultimately discovered forged signatures placing them into products they had no knowledge of. When the Global Financial Crash happened, they lost around AU$120,000 – only to be told by the bank that this was the risk they had signed up for, and offered AU$5,000 in compensation.
"This couple had both worked hard all their lives," Ferguson explained.
"They were retirees, they had never been on any government assistance, and they went to the bank to get advice on what to do with their money. They were referred to the bank's top planner who put them into high-risk investments they had no knowledge of, and when everything fell apart, their daughter rang the bank and asked for her parents' documents, statements of advice, etc. They compared those side by side to the ones they had – and they were completely different.
"As soon as the bank was told about the details in these forged documents, that offer of compensation went up to $30,000 and then $60,000, then $90,000 – then the couple decided that they've been fighting for two years, so let's just accept it. That really shocked me, because it clearly showed that the bank was covering things up."
Eventually, the investigation had snowballed to the point where Australia's then-Prime Minister Malcolm Turnbull reluctantly called a Royal Commission which would run for 12 months, and had a set budget of $17 million. By the end, Commissioner Hayne's final report detailed 76 recommendations for the banking and financial services sector, highlighting the key issues of weak regulation, inappropriate rewards structures and a lack of focus on client interests.
Rewards structures have received particular attention throughout the process both in Australia and New Zealand, but, according to Ferguson, greed was far from the only driver of misconduct. She says that many people simply had little choice – it was either sell, or face the consequences.
"What really seemed to go wrong in the financial services sector was the idea of targets and rewards," Ferguson said.
"Advisers were almost conditioned to see clients as walking targets, because they had to sell a certain number of products. That started to really create bad conduct, and people were being sold products they didn't need or want, or that were completely inappropriate for them."
"Lots of bank tellers got in trouble for not meeting targets, and that's what happens when you get too draconian with things like that," she continued.
"It's not just greed, it's also about the carrot and the stick – if you do it you get rewarded, and if you don't do it, you get whacked."
"Ultimately, I am hopeful that this will finally mean an end to it," she added. "The banks have apologised, and the regulators are saying that they're going to get tough. But at the end of the day, it comes down to whether they've learnt their lesson and whether they're going to clean up their culture."
The Royal Commission has since prompted New Zealand's regulators to conduct their own review of conduct and culture in the banking and insurance sectors, though the industry in New Zealand has staunchly defended the view it has held from day one – that New Zealand is not Australia, and has almost certainly not seen misconduct on the same scale.
When it comes to the big question – does New Zealand need a Royal Commission – Ferguson says she does not feel qualified to comment.
"I don't feel comfortable coming here from Australia and telling you that you need a Royal Commission," she explained. "But what I do know is that Australia's big four banks are also New Zealand's big four banks, and Australia certainly needed one."