The top risks posing a threat to re/insurers, according to Swiss Re | Insurance Business New Zealand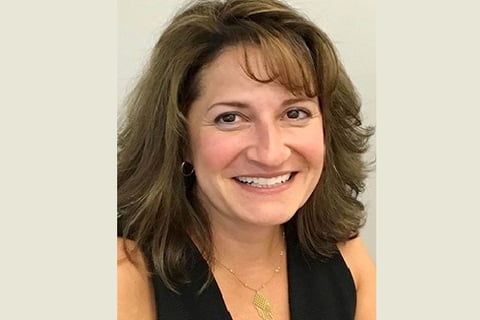 From data privacy regulations to 5G technology implementation, a combination of notable slow-burning risks likely to impact the re/insurance industry over the long-term and new risks whose loss-making potential is often short-term have landed on Swiss Re's SONAR report for 2019.
Swiss Re's chief risk officer in the Americas, Stefanie Stratos (pictured), walked Insurance Business through some of the key risks that have the highest potential to impact the industry, one of which is the meeting of new technologies with ageing infrastructure. The loads placed on critical infrastructure, such as electrical grids, pipelines, and hospitals, open up companies to a host of risks.
"If water is not available or if it's contaminated, we see in certain countries where dams cannot withstand pressure and all of the challenges that [brings]. If energy supplies are cut off or if transportation infrastructure is compromised, that could prevent access to medical care, delivery of medical supplies, and transportation to hospitals," said Stratos. "Then, there is property damage related back to old water pipes, dams and so forth, so flooding could be an issue and potentially also an increase in liability claims."
While older infrastructure has its own risks, new technology isn't risk-free either. The spread of 5G technology, which allows for wireless connectivity in real-time for any connected devices, can be exploited by hackers to steal more data faster.
"5G technology is very exciting for many industries because there are a lot of prospects with regards to new platforms for companies to reach different risk pools, and having this connectivity poses a lot of options on how to operate in the near future," said Stratos. "The flipside is that to the extent that we can all connect our businesses, and have a more efficient and tangible platform, it also allows for bugs to enter systems and create more pervasive problems, and also for hackers to take advantage of that speed. The cyber risk will be exacerbated by this 5G rollout, and any vulnerabilities with respect to platforms will be exposed to a greater extent.
"On the health side, there's already an existing concern about the electromagnetic fields (EMFs) and this discussion will just increase," added Stratos, so while there are many promising business applications of 5G, there will also be significant risks that come with the technology's implementation.
On the data front, insurers have seen insurance buyers become subject to new regulations, such as GDPR, but they're not immune to these rules themselves.
Read more: NZ's $8 million cyber security funding boost
"Insurers have been compilers and aggregators of data for a long time, and I think that the rules over time have evolved with business and public sentiment, so it's not a surprise to the industry in terms of the GDPR and the California privacy regulation [coming into effect]. It does pose some challenges with respect to cloud storage and I think the industry is working through that," Stratos told Insurance Business. "Generally, I expect that they will be able to manage successfully at this intersection of consumers' data and progress, and effective regulation."
Despite the broad range of risks, the Swiss Re expert sees opportunities for the insurance industry to enter into new spaces where risk transfer solutions will be needed further down the not-so-distant road.
"During my 20-something years in the industry, what I've experienced is that risks are constantly evolving, and we go through periods of more change than others," explained Stratos. "Certainly there's a lot more change at the moment, but I think what we see is that while some of it is new and uncharted territory and will create some challenges both from an assessment perspective and also a regulatory perspective, for most of those challenges there is a flipside – there is a business opportunity."