Tower Insurance announces $24 million digital investment | Insurance Business New Zealand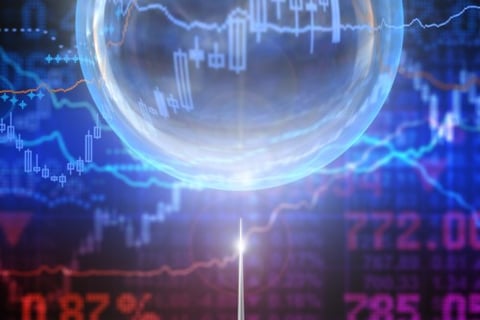 Tower Insurance has announced a $24 million investment in a new digital platform provided by EIS Group, a move that will provide a complete online self-service for Tower's advisers and policyholders.
EIS Group will take over as the insurer's main core systems and digital solution provider, and will enable digital communication at every point of contact with the customer. Tower says the move will underpin its transformation into a "challenger brand" and will simplify its business by consolidating its four existing systems into one platform.
"We're on a mission to revolutionise the way customers interact with us and turn insurance industry norms upside down," says Tower CEO Richard Harding.
"This new platform will be a key enabler for our transformation and allow us to take advantage of all the opportunity that today's digital world offers."
"EIS is providing a new standard for what insurers are going to need in the future," Harding tells Insurance Business. "Its cloud-based system provides the agility and flexibility that other platforms on the market don't currently have, and it enables us to take advantage of all the digital opportunities that this presents. Customers will have access to a full online self-service to manage their policies, from policy issue through to mid-term adjustments, renewal processing and claims."
Harding says the new platform will allow customers to access significantly more information regarding their policies, while also decreasing the amount of information that they are obligated to provide. Quotes will be offered by using external data systems, such as those provided by CoreLogic, and an asset such as property can be easily underwritten using the external data set.
"If you look at the banking sector, most users wouldn't talk to their banks for standard transactions," Harding continues. "What we take for granted in banking we should be able to deliver in insurance, rather than having customers sit on the phone to inform us of simple things like payment details. They will now be able to do that painlessly at their own convenience."
"Ultimately, we'll be able to use AI to help speed up the claims process and resolve those claims in record time," he says. "Customers deserve to have simple, straightforward and quick resolutions to claims, and the industry currently makes this a very painful process. One of the things we want to get out of the new platform is an absolute commitment to transforming the way claims are operated."
EIS Group CEO Alex Miloslavsky says it is an "honour" to have been chosen to work with Tower on reinventing its digital platform.
"The Tower leadership has a forward-thinking transformation agenda focused on bringing value to customers," Miloslavsky stated. "We are excited by the opportunity to bring our best technology and expertise to the table."
Related stories:
ING announces huge bancassurance tie-up with AXA
Insurtech's got talent: Lloyd's kicks off search for tech talent