Tower lifts the lid on new customer remediation | Insurance Business New Zealand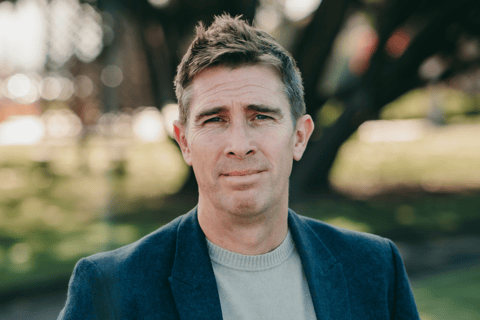 Kiwi insurer Tower is setting aside approximately $3 million to remediate customers impacted by a miscalculation of multi-policy discounts. Here, chief executive Blair Turnbull (pictured) explains what went wrong and what the company is doing to make things right.
"Following an internal review, we identified that some customers who hold multiple policies with Tower have not received the correct multi-policy discount they were entitled to," Turnbull told Insurance Business. 
"As soon as the issue was identified, we proactively advised the Financial Markets Authority (FMA). We are putting processes in place to ensure that customers receive their discounts correctly."
While Tower has already pegged a one-off provision of $3 million after tax for the remediation, the firm said it is still in the process of identifying affected policyholders and determining refunds.
It is not the first time that Tower has returned excess payments to customers following a discount calculation error. In 2016, around 23,000 policyholders were found eligible for refunds while the technical issue that caused the pricing discrepancy was addressed.
The administrative systems error was discovered by Tower, which offers discounts of between 10% and 20% of total premiums, depending on the number of qualifying insurance policies. As was the case this year, the insurer self-reported the miscalculation.
When Turnbull spoke to Insurance Business about the 2022 remediation, it was clarified that the similar pricing mistakes are not related.
The CEO shared: "This remediation is new and relates to errors that occurred during the process of transitioning customers off a legacy platform. The majority of our customers are now on our modern digital system, and we are looking to continuously improve to better reward our customers for their loyalty.
"We are working at pace to identify affected customers and calculate any refunds due. Customers do not need to take any action as we will directly contact customers as appropriate."
Tower, 80% of whose business is coursed through the direct channel, expects the provision, among other things, to impact the insurer's reported profit for the year ended September 30. Underlying profit, though, is set to be higher than what was originally forecast.
Possible penalty
In 2016, Tower entered into a settlement agreement with the Commerce Commission and agreed to pay a sum to Citizens Advice Bureau as a result of its premium overcharging.
Earlier this week, the FMA filed proceedings in the Auckland High Court against Suncorp Group subsidiary Vero Insurance New Zealand over the same issue of multi-policy discount miscalculation. It is the regulator's goal to secure a court declaration that Vero was in breach of the Financial Markets Conduct (FMC) Act and that a pecuniary penalty is in order.
When asked whether Tower is prepared for such an eventuality, Turnbull told Insurance Business: "As soon as we identified the issue, we proactively self-reported to FMA, and we have been working closely with the FMA through this process."
It is unclear whether any discussions on potential fines have taken place between Tower and the regulator. Last month, AIA was ordered to cough up $700,000 for violating the FMC Act. The figure was the amount agreed on by the life insurer and the FMA, which Justice Michael Robinson found to be appropriate.
Far from thinking about penalties at this point, Turnbull said the priority is to get the remediation underway. "Tower is committed to putting this right for customers," declared the CEO.