Union flags "inconsistency" between trust and sales targets | Insurance Business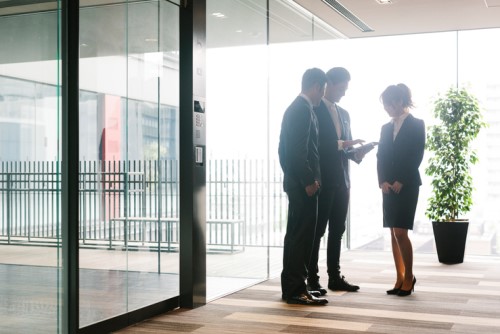 Only a hard and fast rule against sales targets will ensure that customers are receiving fair and unbiased financial advice, according to First Union.
In its recent survey, the trade union revealed that 87% of New Zealand bank staff felt pressured to sell financial products, including insurance policies, to customers, with half of all respondents saying the pressure now is stronger than it was one year ago before the events of Australia's Royal Commission.
According to national organiser for finance sector workers Stephen Perry, current regulatory measures will not be enough to protect customers from banks' sales tactics, and only a full public enquiry will give the issue the daylight it needs to ensure that proper customer protections are in place.
"There's a big systemic risk built into the way that the banks operate as far as sales targets are concerned," Perry tells Insurance Business. "Customers have a legitimate expectation that their interests will be given priority, and a high degree of trust is inherent in the transaction of handing over your worldly possessions to an outside entity. There's an inconsistency between that trust and the pressure that is put on workers to meet targets."
According to Perry, the issue doesn't end with concrete sales targets. Certain banks have also introduced 'behavioural targets' where a customer's banking history will be assessed, and a tool will put up a series of prompts which the worker is required to give to the consumer, such as offering certain types of insurance. This is done with no consideration as to the customer's financial position, or whether or not they actually need the policy.
When it comes to regulatory interventions, Perry says that the FMA's enquiry into financial sector conduct and culture and the impending Financial Services Legislation Amendment Bill (FSLAB) are
"promising in some respects," but are unlikely to go far enough to fully resolve the issue.
"If a concept such as 'putting customers' interests first' is too vague, then it will inevitably be interpreted in the interests of whoever is applying it," Perry explains. "It can become very easy to hide behind cleverly worded statements and intentions, but if you have a hard and fast rule, then it's much easier to enforce and much harder for banks to skirt compliance.
"Having a rule which states that providers of financial advice cannot have sales targets is a very bright line, and it would provide certainty for everyone concerned. That would be the most sensible and effective way to deal with the issue."
Related stories:
Sale of insurance policies by banks should be regulated - report
Conduct review "progressing rapidly" as insurers provide submissions