Unlocking trail commission: do clients have the right to choose? | Insurance Business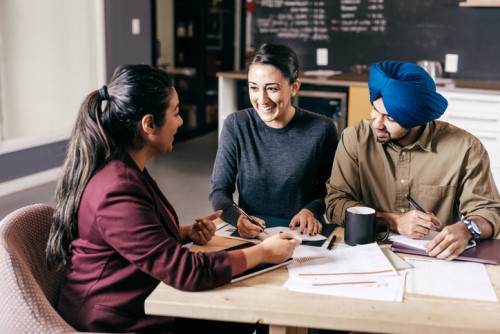 As issues of conduct within the insurance sector continue to fall under scrutiny, the industry has had a chance to re-evaluate long held practices, improve regulation, and ask some tough questions about consumer outcomes. But, according to one insurance adviser, there is an issue that has been largely overlooked among the talk – and that's the practice of 'locking' commissions to advisers who initially set up the policy.
Locked commissions mean only the initial adviser can receive trail from that policy, making it hard for customers to seek advice outside that one individual. Switching to a new adviser would likely involve extra fees, or the new adviser going unremunerated – not something many are willing to do. It also throws up difficulties for advisers taking on a client's book if their previous intermediary is no longer able to offer their service.
According to one adviser, only one insurer currently allows policies to switch between its intermediaries – an issue which could be resolved with simple legislative intervention banning locked commissions. However, other industry experts say that such a move by the government would 'tread on dangerous ground' by rendering existing contract law 'null and void,' and more attention should instead be given to the new Code of Conduct.
"The industry has had many ideas around how to improve consumer experience, everyone is coming at it from a different angle," one insurance adviser told Insurance Business.
"The issue of locked commissions causes a lot of problems for clients, because they have no choice in who they work with despite paying all the premiums for the policy. All the power belongs to the adviser who set up the policy, which could have been many, many years ago. The person who pays the premium which ultimately pays the commission should have the right to choose who they want to work with, and if you remove that lock, it becomes as easy as signing a form to transfer all future commission to the new adviser."
"This is what Southern Cross currently does," they explained. "They don't lock in commissions, so if I'm not looking after my client or they have needs that I can't fulfil, another adviser can be appointed and they get paid for that advice."
The adviser says that taking on new risk and not getting paid is not an attractive proposition for anyone in the industry, so most new intermediaries will try to find a policy with another company, and that carries its own risks. Terms and conditions will potentially be different, and, in the case of life and health policies, conditions developed under the old policy may no longer be covered.
"By locking commissions, most insurers are hoping that they'll have that client for life," they stated. "Other types of financial advice don't have that lock-in component, and currently only Southern Cross follows a system of 'whoever is doing the work will get paid for it.' That seems like a fair system."
"All the government needs to do to address this is to disallow all locked-in commissions, and that would really solve everything," the adviser explained. "The person who pays the premium and owns the policy would then have the right to choose who they want to work with, and the right adviser would get paid for their work without needing to charge any client fees. It would also further incentivise advisers to look after their clients to the best of their ability. That is how it works with every other business in the world."
Despite this view, insurance expert and DCWM managing director David Whyte says that while giving clients the power to choose their adviser would certainly help facilitate good customer outcomes, banning locked commissions would set a 'dangerous precedent' for future governments. He says a better solution would be to include an obligation for ongoing service into the adviser Code of Conduct, which would maximise client focus while also honouring set contracts.
"The first issue to appreciate is that an agency agreement is a legal contract between the product provider and the adviser," Whyte explained. "The policyholder is not a party to the contract, and therefore has no legal right to determine any of the terms and conditions of the contract."
"Any democratically-elected government seeking to set aside private legal contracts, and therefore to set a legal precedent allowing any successive government to render basic contract law null and void, is treading on dangerous ground," he stated. "I'm not an advocate of unfettered free market Friedmanite libertarianism, but I also do not believe that it is in anyone's interest to have a Government dictate the earnings framework for any private industry sector.
"For existing agency contracts with vesting rights, the product provider may well have to buy out these rights from the originating adviser. Removing these rights unilaterally would be a breach of natural justice and contract law."
Whyte says that whatever is decided, the commercial realities of adviser businesses would need to be carefully considered in parallel with consumer interests. He says while there is a 'strong case' for removing vesting rights from agency agreements, existing contract arrangements should be honoured and preserved.
"Giving the client the right to choose which adviser to retain, without the intrusion of financial penalty, will certainly free the industry from many of the controversial issues currently under review, but it will also impair the financial benefit to advisers of building long-term relationships with clients if such a measure is introduced in isolation," Whyte said. "If, however, an Adviser Code of Conduct is designed to include an ongoing service obligation, then the cost of providing this should fall on the client and the adviser to negotiate.
"Favouring one party over another is what gave rise to the issues identified by the Australian Royal Commission, and should not be entertained in New Zealand."