Using fitbits, augmented reality and robots to enhance insurance | Insurance Business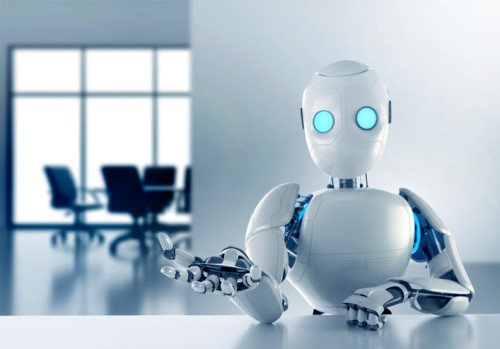 New Zealand's insurtech market has seen slow but steady growth over the past few years; developed technology from overseas has started trickling in, and Kiwi innovators and new insurance companies have also sprung up to offer something new to an increasingly savvy client base.
EY New Zealand and InsurTechNZ launched a report into the country's insurtech sector earlier this month, and the two companies identified a number of areas where new technology is emerging fast. According to EY senior manager Katarina Wichmann, insurers have started to make good use of that technology, though there is still room for adoption on a much larger scale.
Wichmann discussed the possibilities that well-utilised insurtech could bring, and how it could further the country's shift towards customer centricity to a whole new level.
"We often see established insurers facing challenges with legacy systems, a need for simplification and a need to maintain customer centricity rather than the old view of product centricity," Wichmann explained. "On the other hand, new insurtechs entering the market don't face those legacy system issues and really have the potential to be a disrupting force."
"The insurance sector sees good opportunities around AI, especially in relation to customer engagement," she continued. "With things like voice and facial recognition, the customer doesn't need to go through the full verification process over the phone. If you think about how much time customers are wasting by going through names, current addresses and dates of birth and a whole hoard of other information – AI would be a significant step up from that."
Wichmann also raised big data and analytics, saying anything that makes customer service quicker and allows you to know who the customer is, what their needs are and how you can provide a solution is going to change the insurance landscape significantly. Blockchain also has the potential to create much better transparency, and offers better opportunity for fraud detection, smarter contracts and more customised products.
When it comes to the life and health space, technology can enable insurers to further their focus on prevention rather than claims.
"In the field of AI, risk and claims – an easy example of the benefit there is workplace safety, and how things like virtual and augmented reality can help you to work with that," Wichmann said. "Things like connective devices can also help monitor driver behaviour, for example, and then charge them according to how much risk they are creating while also incentivising better driving. A few years ago hardly anyone owned a smart watch or a wearable fitness device, whereas these days, the majority of people use these products. There is quite a significant opportunity for the insurance sector to monitor customers, create risk profiles and adjust premiums accordingly – because why should one person with a low-risk lifestyle pay for someone who is constantly smoking, drinking, or driving unsafely?"
"The insurtech sector has emerged because there is a lot of new technology coming through now, and that's really enabling a change," InsurTechNZ founder and co-chair Jason Roberts added.
"If you look at the life and health space, there is now a movement from a claims focus to a wellness focus, and there's a really nice opportunity that technology is bringing to that area."
Roberts says that in order to utilise technology successfully, it is vital to recognise the core trends that exist within the industry – customer experience being one of the most important ones, along with the need for more innovative marketing and distribution. He says the biggest concern for incumbents is mostly around their legacy systems, many of which can't be reverse-engineered or modernised. Nonetheless, closing that gap is now increasingly important for both sides of the insurer-insurtech coin.
"There's quite an interesting spread of companies coming to market right now," Roberts said.
"There are companies like Heartbeat, who are essentially allowing customers to share their personal health data with insurers to improve their health insurance. Insurers like Ando and Delta are relatively new players in the market, and they're entering new spaces around insurability – cyber, for example – and developing different forms of insurance in areas where the traditional insurers aren't prepared to play.
"There are always new products and services coming to market, and it's important to bridge the gap between the insurtechs and the insurance companies. This will enable the sector to become much more efficient and digitally capable."