Weekly Wrap: Lack of funds put insurance advocacy service on hold | Insurance Business New Zealand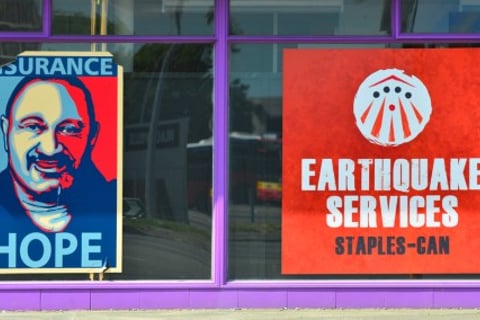 Lack of funds put insurance advocacy service on hold
The Canterbury Insurance Assistance Service (CIAS), an insurance advocacy service for earthquake-hit homeowners in Christchurch, can no longer pay staff wages and has been forced to put its operations on hold last week, reported
Stuff
.
Said Neil McKellar, CIAS chairman: "It's a very tough decision to make because there was still a stream of people wanting to access the service." CIAS was still dealing with more than 60 cases when its operations were suspended for the "foreseeable future."
According to the
Fairfax Media
report, those involved in running the CIAS remain hopeful and are ready to restart the service once further funding is approved.
Ali Jones, councillor and former CIAS trustee, believes it should not just be up to the city council to keep the service afloat, some companies that had done "very well" out of the rebuild could also chip in.
Mary Richardson, council customer and community general manager, said CIAS had applied for $100,000 from the Metropolitan Discretionary Response Fund.
If approved, the council's total contribution would amount to $300,000. The other $200,000 was committed in April 2013 from the Christchurch Earthquake Mayoral Relief Fund.
"They have also received funding from the Earthquake Appeal Trust and Rata Foundation," informed Richardson.
CIAS is a registered charity launched in 2013. It worked closely with the Residential Advisory Service, which is funded by the Insurance Council of New Zealand, the Earthquake Commission, the council, and the Ministry of Business, Innovation and Employment.
Financial dispute service promotes complaints scheme
A dispute resolution service boss is urging more financial service providers to tell their customers about its complaints scheme, Radio New Zealand has reported.
Financial Services Complaints Ltd (FCSL) CEO,
Susan Taylor
, said greater awareness was needed, and there was still a way to go on that front.
"I think there's a lot more work to be done there [complaints scheme] and it is something that we would like to see as a legal requirement."
Taylor said the Ministry of Business Innovation and Employment was conducting a review and she understood the ministry was looking at greater disclosure.
The scheme, which is paid for by industry members and is free to consumers, gets about 2000 complaints and queries a year, but only around 200 were formally investigated, Taylor said in the
RNZ
report.
"A lot of the complaints are getting resolved directly between our scheme member and their client… it is only those complaints that reach a deadlock and can't be resolved directly that then come to us," said Taylor.
Taylor said complaints can be resolved through financial settlements, and high penalties can be imposed against companies.
"We will tell a consumer if we think the complaint lacks merit, but if we find in favour of the consumer, we have powers to award compensation up to $200,000 for a direct financial loss," explained Taylor.
Digital crimes made physical in Kiwi insurer's new ad campaign
Young & Shand has launched a new campaign for
NZI
that transposes digital crimes into the physical world in a bid to warn business owners against the dangers they face online, reported
StopPress
.
NZI has released a series of three ads to educate business owners against the threat of cyber-attack, data loss or breach, or the possibility of being held liable for any mistakes or inappropriate comments made by their employees online; and how the Kiwi insurer's cyber insurance products can cover it.
The videos follow on from a media campaign which included a report stating 8,570 cyberattacks happened in NZ last year, which cost the country $13.4 million.
Ryan Clark
, NZI national manager, liability, said the campaign was part of NZI's strategy around education and promoting cyber threats as being real and happening in on a daily basis.
Tim Wood, Young & Shand creative director, said the ads were a quick and simple to show business owners, who aren't tech experts, what could actually happen.
"What better way to do that than bring to life the consequences of a cyber incident played out [in] the real world? It's a clever and engaging way of showing owners what sort of damage their business could suffer if they continued to ignore the threat of a cyber incident."
Watch NZI's thought-provoking ads
here
.
Related stories:
Insurance lawyers affected by disaster dip
Complaints rise for dispute resolution company FSCL
Expert stresses need for cyber risk management changes