What challenges will insurers face in 2022? | Insurance Business New Zealand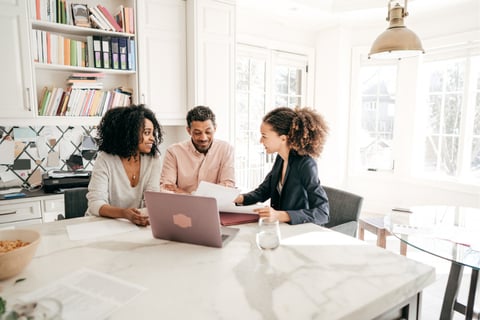 With the year drawing to a close, it's fair to say that the insurance sector has been through a period of significant change - and it isn't over yet, as the 2022 regulatory schedule is already looking very busy.
While the sector has seen periods of significant change before, the regulatory intensity has been ramping up at pace over the past several years. Commenting on the shifts in the industry over the course of her career, AIA NZ chief risk and compliance officer Doune Connett said that merger and acquisition activity has also seen a peak over the last 12 months - particularly from the banks, with many sales of insurance arms being finalised.
She said that these two combined factors have resulted in a busy year for insurers, who have been juggling high consolidation activity with an increase in compliance requirements, all while trying to communicate these changes and their benefits to the wider public.
"In the past, there have been periods of quite intense merger and acquisition activity," Connett said.
Read more: An "outstanding individual" in insurance - meet ANZIIF's Lifetime Achievement Award winner
"There was a particular period in the late 90s where a company that I was working for was involved in three mergers and acquisitions over a period of three years - so that was pretty intense! There tend to be these bursts of activity, and I think we're just coming towards the end of one at the moment.
"There has been a lot of consolidation, particularly with so many of the banks offloading their insurance arms. However, I think the major change at the moment is the increased level of scrutiny from the regulators. That's what the industry is going to really have to get to grips with."
Preparations are now in full swing for the Financial Markets (Conduct of Institutions) Amendment Bill (COFI), and regulators have been discussing ways in which the new regime is going to be monitored and implemented.
The FMA will be consulting with the insurance industry on how best to bring in the new regime from early next year, and will also be taking guidance from the FSLAA process for financial advisers. Commenting on the increased requirements, Connett said that insurers have always been focused on doing the right thing by customers - however, the main challenge now is going to be documentation.
"For us, it's about really understanding the expectations of the regulator, and the biggest challenge is often around being able to provide the evidence that we're doing the right thing," Connett said.
"I strongly believe that the insurance industry is committed to doing the right thing, but we just haven't been that good at being able to produce the documentation, and at remembering to record our rationale for the decisions that are made."
Read more: How will COFI be implemented? Regulator discusses options
"We do work through things in a way that ensures we take customer outcomes into consideration, but we haven't always articulated that we've done it," she said. "That's definitely a lesson to be learned for insurers."
Ultimately, the changes are all about restoring public confidence to a sector which traditionally receives a lot of negative press - something Connett said is saddening to those in the industry, as it often doesn't represent the level of support that insurers set out to provide.
She said that communicating these changes to the public, and driving a higher level of confidence in insurance, will also need to be a key priority for the sector throughout 2022, particularly as risks around different assets increase, and insurance becomes more vital to a strong framework of recovery.
"What I find sad is that there seems to be a lack of public confidence in insurance in general," Connett said.
"You hear so much about insurance companies trying to get out of paying claims, but when you work in the industry and in the business, you just know that's not true. The question now is how we, as an industry, can get across to people that we are there for them. That's what I see every day in my role, and that really is the message that I'd like us to get across to the public."