An "outstanding individual" in insurance - meet ANZIIF's Lifetime Achievement award winner | Insurance Business New Zealand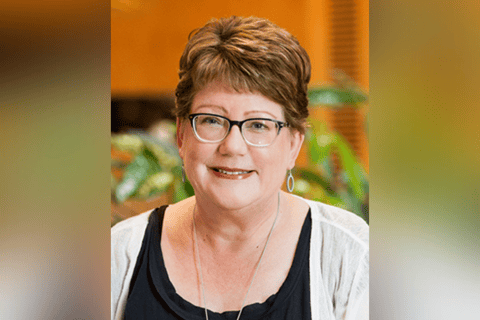 Having crafted a long and successful career as one of New Zealand's foremost actuaries, AIA NZ chief risk and compliance officer Doune Connett recently won the Lifetime Achievement Award at ANZIIF's insurance awards - a prestigious accolade, which ANZIIF CEO Prue Willsford said recognised the winner as an "outstanding individual" in the insurance space.
Connett started her career as an actuarial student with Tower Insurance, and has since spent over 30 years in the actuarial profession, working for a range of different insurance companies before joining Sovereign in 2001. She became chief risk officer at Sovereign, and then at AIA New Zealand in 2019 - a role she said has been a real "highlight" for her career.
Speaking to Insurance Business, Connett discussed how she got started in the insurance industry, and what led her down the path to becoming one of New Zealand's longest serving actuaries.
"My father was a life insurance adviser, and so he introduced me to the idea of becoming an actuary, which I'd never heard of before," Connett said.
"He definitely put me onto the career, and as a result, I'd already been exposed to an understanding of what insurance was all about and the kind of value that it could add to families and the community. I've always kept that with me throughout my career."
Read more: ANZIIF reveals 2021 New Zealand Awards winners
"It takes quite a long time to become a qualified actuary!" she explained.
"The average is seven years while working, so by the time you put all of that effort into those exams, you're pretty committed. I've been in the actuarial area for most of my career, but I've done quite a lot of different roles over that time, and I've seen a lot of company mergers and acquisitions. It's always been interesting and challenging, and the industry has changed a lot, especially over the past few years."
A key part of the running of insurance companies, actuaries analyse and manage risks and develop premium rates, and work out the level of reserves that need to be set aside for the long term.
Connett said that the chief risk officer role was not something she had initially considered, but when the role became available, she had no hesitation in throwing her hat into the ring.
"I became chief risk officer five years ago, and at the time, I was looking around for a change," Connett said. "I had a good working relationship with the previous CRO, and as the appointed actuary at the time, I had to understand what material risks the company is running and how well it's mitigating them. When the CRO resigned, he told me that I should put my hand up for the role - so I did!"
"I was made acting CRO initially, but after about thirteen months, I was made permanent," she said. "I definitely don't regret it, it's been one of the highlights of my career and I really enjoy it."
As chief risk officer, risk management is the core of Connett's role - and over the past few years, she said that one risk in particular has been taking a large portion of the focus for most insurers.
Read more: AIA New Zealand announces multiple appointments
She said that the COVID-19 pandemic has brought some unprecedented challenges to insurers, not least due to the length of time that it has persisted, and the constantly shifting risks across all areas of business.
"In terms of emerging risks, I think COVID-19 is the most obvious one," Connett said. "There are many aspects to it that need thinking about, both from an employer's point of view in terms of providing a healthy and safe workplace, through to the potential impact on your customers."
"We had some concerns around the effect on our customer's mental health, and there have also been quite a lot of delays in people getting to specialists, and getting diagnosed," she explained.
"We have to think about how that's going to impact them going forward, along with things like 'long COVID' when the virus becomes endemic. It's not so easy for our advisers to work, which isn't going to help our underinsurance problem. So the impact of COVID is very broad, and if affects the entire risk landscape. That's obviously new in the last few years, and that's been top of mind for us."
"I think most insurers understood even before this that there was a pandemic risk, and we had plans in place," Connett concluded. "But the way it's panned out has taken a long time, and it's still panning out - and the risks have changed over time too, so we've all had to keep on top of that. There's a huge amount to think about, so that'll be a big focus for us for some time."