What is the difference between an underwriting agent and an insurer? | Insurance Business New Zealand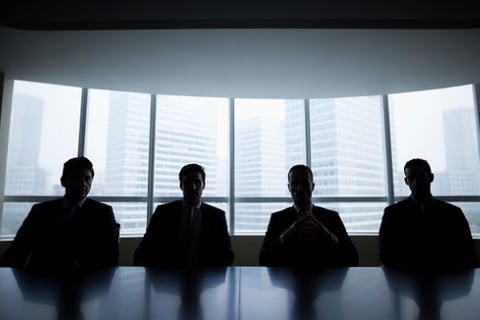 New Zealand's insurance market is overwhelmingly served by major corporates, but several local underwriters have made a splash over the past few years – and according to them, their smaller size and niche approach often enables them to get a significant edge on their competition.
Delta Insurance is a New Zealand underwriting agent with expertise in technology and cyber cover, and according to CEO Craig Kirk, such companies are often founded by insurance professionals who find themselves disillusioned by working for major corporates. He says founders are usually looking to establish themselves in a niche space, and to be nimble and agile – something larger insurers often struggle to do.
"From a customer point of view, we look, feel and taste like an insurance company," Kirk said. "We do everything that an insurance company would do, and we handle the full life cycle of insurance transactions from underwriting a risk through to issuing policy documentation, dealing with enquiries, and claims management. The only difference is that we aren't actually the ones paying the claim, as that's done by our underwriter."
Read more: NZUAC to represent underwriter interests before regulators
"One term for us is 'MGA', which stands for a Managing General Agent, and that term is used quite interchangeably in the market with 'coverholder'," Kirk explained. "This means we're able to act on behalf of certain underwriters and syndicates at Lloyd's, which is our underwriter. Another term is 'underwriting agent', which probably best describes what we do – we act as an agent of our underwriters or insurers."
Kirk says that from an underwriter's perspective, the benefits of partnering with a local agent centres around local knowledge and expertise. He says that Lloyd's knowledge of the New Zealand insurance market is fairly limited, and so an agent such as Delta can provide a strong foundation on which Lloyd's can distribute its capital.
"Quite simply, it's about access to market, and that's particularly valuable from an overseas insurer's point of view," Kirk said. "In the case of Lloyd's, who support Delta – they don't have a footprint in New Zealand, and they don't have a team on the ground. Frankly, they don't have a significant local knowledge of the market here either. In us partnering with them, we can bring all of that to the table – the local knowledge, the expertise and the relationships.
"If you turn around and look at an insurance provider's point of view, it's also worth looking at how underwriting agencies start. Some of us perhaps work for your large corporates, get disillusioned and decide to go out on our own. The founders typically have a deep market knowledge around certain products, and that's the kind of capability an MGA tends to focus on.
"They're usually quite niche and specialist, and in the case of Delta, we're able to provide some very niche and tailored solutions. We're also a bit quicker and nimbler, we're able invest in technology and do things that our larger competitors might struggle with."
Read more: What is an underwriting agency?
Ando Insurance is another New Zealand underwriting agent which made its market debut several years ago, and according to head of broker Dean Edwards, Ando sees itself very much as an insurance company, and is as closely regulated as its biggest competitors.
"Ando Insurance is quite unique," Edwards commented. "We don't just write a couple of products, we write a broad range of products to the marketplace – and our view is that although we're not a registered insurer in terms of the Reserve Bank Act, we do think of ourselves as an insurance company.
"We use an outsourced capital model, so our insurance partners Hollard and Lloyd's provide the capital services that you would normally get if you had your own insurance company, and we operationalise that capital. That means we manufacture, sell and distribute it, we deal with the customers, and we are fully regulated like everyone else. Obviously, we have to be compliant, but we think and do everything like a normal insurer would."