What made a "meaningful difference" to insurer staff? | Insurance Business New Zealand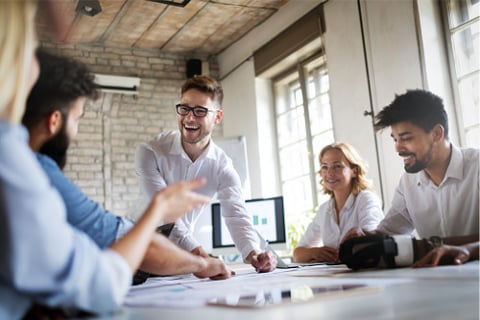 IAG recently announced the commercialisation of its flexible working management app to its call centre staff, and it says the app has already resulted in a significant improvement to the lives of its Australia-based employees, and has had a "meaningful impact" for those juggling work and personal responsibilities on a daily basis.
Acting group executive - intermediated insurance Amanda Whiting said that the Attune app helped deliver a 9% increase in employee wellbeing scores in 2020, along with a 23% decrease in absenteeism and a 30% reduction in attrition. She said the app was built to try and streamline the sign-in and sign-off process, and to improve the service level for the end customer.
"At IAG we recognise the importance of flexibility, it became obvious to us a couple of years ago though, that our contact centre employees were not able to access flexibility in the way we would like," Whiting said.
Read more: IAG scoops award for flexible working programme
"We built Attune to help remove the process and sign offs that typically occur in a rostered environment, while understanding we still needed to be available to help customers when they need us."
"Attune is an app-based platform that uses an algorithm and digital marketplace to automate the shift change process for our teams, it also connects to our workforce management systems to deliver as good or better service level for our customers," she explained.
"It's a win-win situation for everyone. Through the use of Attune we have enabled more than 10,000 shift changes without any manual processes or approvals - this has resulted in our teams feeling more empowered and supported."
Whiting said that the real results are in the positive impact the app has had on the work-life balance and flexibility opportunities of employees, as it has helped staff "juggle things around" with a lot more ease than before.
IAG is now working with the app producer Terem Technologies in a joint venture to invest in and commercialise Attune.
Read more: The rise of flexible working in the insurance sector
"Where the real magic happens is when we see the impact this has had on our people's lives," Whiting said.
"We have the parent of a child with ongoing medical needs who credits Attune for providing her with more flexibility to manage medical care, while continuing to support our customers. Our people feel more empowered by the flexibility the app provides. One colleague said it best – "when life happens, Attune is there to help people juggle things around."
"As we started to hear these incredible stories and see the meaningful impact for our people we saw the opportunity that Attune could provide in other businesses too," she concluded. "That's when the conversation started with Terem about how we can scale this and make it work for more businesses, their people and their communities."