What New Zealand companies need to know about business interruption insurance | Insurance Business New Zealand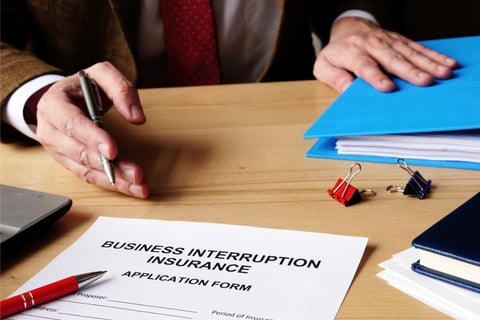 Given the country's exposure to calamities, it pays for New Zealand businesses to have some form of protection when disaster strikes. A catastrophe – whether natural or man-made – can result in financial losses should a company be forced to halt operations because of the damages it sustains.
This is where business interruption insurance comes into play. As the name suggests, this type of insurance, also called BI or business continuity insurance, protects businesses against losses incurred if their operations are temporarily interrupted due to a covered event.
Read more: New Zealand's costliest natural disasters in the past decade
But how does this type of coverage work in New Zealand? And what specifically does it cover? How do companies benefit from having this kind of insurance?
How does business interruption insurance work?
According to the Insurance Council of New Zealand | Te Kāhui Inihua o Aotearoa (ICNZ), business interruption insurance is designed to "help minimise the financial impact if an interruption to your normal business operations occurs following a physical loss to your assets."
The council adds that this type of coverage enables companies to:
Resume operations after the damage has been repaired
Pay for additional operating expenses – including rent for temporary premises and advertisement to let clients know of the new location
Inject lost profits into their balance sheets
Meet financial obligations to their staff, shareholders, and banks
Business interruption insurance is typically purchased alongside a material damage (MD) policy, which covers a business's asset against physical loss or damage, according to brokerage group Insurance Advisernet. The firm adds that BI cover will often be triggered by an event under the MD policy – including earthquake, fire, or flooding – that causes damages to the insured property, which in turn interferes with a business's normal operations.
Read more: Business interruption the "overarching umbrella" for top business risks
What does business interruption insurance cover?
A business interruption policy has a specific indemnity period that states the length of time covered following an insurable event, according to Auckland-based risk management and insurance brokerage firm NZbrokers. This period is noted in the policy agreement and ranges between 12 and 24 months, or even longer, depending on the specific requirements of a business.
The firm adds that policies will usually be triggered on the date that the damage happens. It also advises companies to be aware of specific dates so they know exactly how long the indemnity cover will last as this may impact the length of time they may be allowed to make repairs and get the business up and running again.
According to the ICNZ, most BI policies cover the following:
Gross profit: BI insurance covers reimbursement for profits that would have been earned had the event not happened, often based on prior month's performance.
Employee wages: This helps businesses make payroll even if they cannot operate. Redundancy payments may be covered as well.
Temporary location: Policies often pay out the costs involved with moving to and operating from a temporary business location. These include advertisements to inform customers of the new location.
Commission and training expenses: These include costs incurred to replace machinery and retrain employees on how to use the new machinery.
Additional operating expenses: BI cover provides reimbursement for expenses that enables the business to continue operating.
Loan repayments: Policies often cover monthly repayments, such as business loans and mortgages.
Read more: Business interruption policies won't cover COVID-19 - broker
Does business interruption insurance cover pandemics?
In its COVID-19 guide, the ICNZ states that business interruption insurance generally excludes events where the potential loss is extreme or unquantifiable. These include acts of war and pandemics.
"If insurance policies covered every risk, they would be unaffordable," the council says. "For this reason, policies have limits in place for covered events and exclude events where the potential for a claim is high."
ICNZ adds that some BI policies may provide coverage if a business is ordered to close by an authority due to several risks, including infectious diseases. And while specialist cover may be available, most business interruption policies in New Zealand contain exclusions relating to losses caused by any animal or human disease notifiable under the Health Act 1956 and the Biosecurity Act 1993.