Business interruption policies won't cover COVID-19 - broker | Insurance Business New Zealand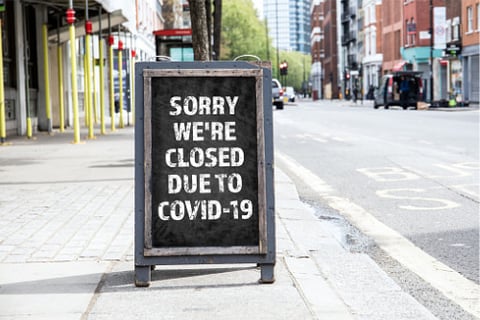 The coronavirus pandemic has prompted customers to look into their insurance policies more carefully than ever before, and many are asking their brokers questions around their levels of cover, their various policies and what they can or cannot claim compensation for.
When it comes to business interruption insurance, Abbott Group chief executive Mark Reid says that most customers are actually quite well informed about the limits of the cover, and know they likely won't be covered under its terms. However, he says they have still been getting in touch with their brokers for clarification regardless.
"Business interruption insurance provides cover for financial loss directly related to the physical damage or loss of insured property," Reid said.
"It doesn't respond to pandemics or infectious diseases. This has largely been the case industry-wide since the SARs outbreak in the early 2000s."
"Our brokers say that while most clients are asking the question, many anticipate they won't be covered for coronavirus related loss and are simply seeking clarification and support," he explained.
"There has also been a lift in income protection inquiries around New Zealand since our first cases were confirmed, and that has increased as people begin to understand the ramifications of Alert Level 4 and possible job losses."
Reid says that income protection insurance will cover for illness and injury, and a 'general understanding' is that this includes coronavirus - however, he says policyholders will not be covered under those terms if they cannot work as a result of the lockdown. In those cases, he says getting support from the Government's support scheme would be the way to go.
"If you haven't already got income protection insurance in place, and you're considering it now, the key message is it's not going to provide cover for coronavirus or pandemic related job losses," Reid said.
"When it comes to life insurance, my understanding is that in-force policies will cover coronavirus. Again, check your policy wording and talk with your insurance adviser for advice that's specific to you and your situation.
"Overall, the best advice is to talk to your insurance adviser or broker about your specific circumstances," Reid concluded. "That's what we're here for – to provide risk advice and insurance solutions and guide you through the tough times."