What will happen to the NZ insurance industry in the coming years? | Insurance Business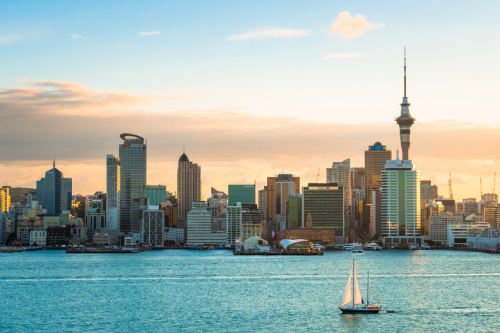 The gross written premium (GWP) of New Zealand's general insurance industry is expected to grow from $6.9 billion in 2020 to $8.4 billion in 2025, according to a study by GlobalData.
In the aftermath of the COVID-19 outbreak, the data and analytics firm revised its insurance forecast for New Zealand. It expects the general insurance market to grow by 3% in 2021, compared to 1.1% growth in 2020, mostly credited to the country's economic recovery.
"New Zealand's economy is poised to grow at 4.8% in 2021. Large-scale public sector investments in infrastructure, welfare and climate change related reforms will fuel the country's economic growth, which will support the general insurance industry," said Amrita Sheela, insurance analyst at GlobalData.
According to the report, property insurance, which made up 55% of general insurance business in 2020, is projected to grow at a compounded annual growth rate (CAGR) of 3.42% between 2020 and 2025. This is partly due to increased government funding of large infrastructure projects and public housing plans through the Housing Acceleration Fund. This, GlobalData said, is expected to increase home ownership and bolster demand for home insurance. Additionally, growing use of risk-based pricing, especially in natural disaster-prone areas, as well as premium inflation, will contribute to premium growth.
Motor insurance, which accounted for 33% of the general insurance market last year, is expected to make a rebound, after the segment's growth declined from 7.5% in 2019 to 1.6% in 2020 due to lockdown restrictions and the economic impact of COVID-19.
Data from the Motor Industry Association of New Zealand showed that new vehicle registrations increased 62% year on year for the first four months of 2021, for both passenger and commercial vehicle segments. Meanwhile, motor insurance GWP is expected to grow by 3.3% in 2021.
Liability insurance, which contributed 9% of general insurance business, is projected to grow by 6.9% in 2021. Due to heightened uncertainty, liability insurers are likely to be more selective in risks they underwrite. This is expected to drive up liability insurance policy rate in the short term, GlobalData said.
"New Zealand's economic revival is currently sustained by fiscal stimulus and strong government policies which helped curb the spread of the pandemic," Sheela added. "Rapid COVID-19 immunization will support this growth and play a critical role in the full and sustainable recovery of the country's insurance industry."