Why advisers and SMEs are a natural partnership | Insurance Business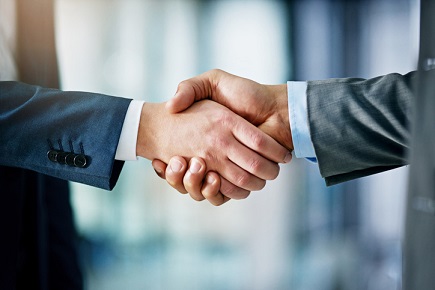 The SME market makes up the vast majority of New Zealand's business landscape, though statistics show that not only are they vastly underinsured, but they are also finding it increasingly difficult to get access to funds in order to grow.
Insurance advisers have always been in a great place to help address the issues that small businesses face, not least because every independent adviser is also a small business owner themselves. This gives them a unique insight into the day-to-day difficulties faced by SMEs, and would make them a natural choice of partner for any business seeking outside support.
Small business lender Prospa set up shop in New Zealand several months ago, and, according to co-founder Beau Bertoli, the company saw much the same problems here as it had done in its native Australia – and these are problems that it's keen to solve with the help of the adviser market.
"There is a very concentrated system here with primarily Australian banks, which control a very small amount of money," Bertoli said. "It's a small business economy – there are over half a million small businesses in New Zealand, and it's an economy that's had relatively few choices over the years."
"A New Zealand small business owner and an Australian small business owner have the same kind of psyche," he continued. "They're in business because they're passionate about their trade, and because they want to have a more controlled future and a betterment of their life – whether that means opening up services in multiple locations, or sending their children to a good school. The foundations of what a business owner is hoping to achieve are very similar, and the way that business is done is also not so different."
From an insurance side, advisers are therefore in a great position to understand the value of a business to its owner – and also appreciate what is at stake if things go wrong. This means that no risk should go unaccounted for, making the blending of insurance and business a unique value proposition to small business owners across both countries.
Prospa deals with businesses which turn over less than $2 million a year in revenue, which currently form approximately 97% of New Zealand's business landscape. Bertoli says Prospa's Australian background has given it strong expertise in addressing the specific pain points faced by small businesses.
"If you're a small business wanting to open in another location, you're facing the same problems in Australia as you are in New Zealand," Bertoli said. "We've become real experts at supporting small business owners, and we wanted to make sure that our offering matched what the Kiwi business owner was looking for."
"We have to remember that every adviser is a small business owner themselves, and they can actually empathise in a much deeper way with them than other sources might," he concluded. "They understand the value of working capital and how hard it is to start, run and grow a business, so we definitely feel a sense of engagement with the adviser network."