Why getting a robo-advice approval is worth it | Insurance Business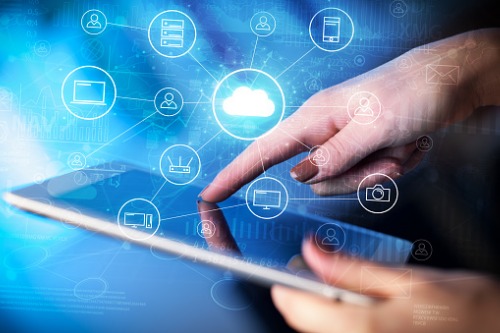 Financial advisers have an age-old reputation for being "tech-averse," but a new breed of firm is shaking up that image in New Zealand.
Robo and digital advice companies have been popping up more and more over the last few years, and, according to one director, this direction is very much the future of the financial advice space, and will mean a fundamental change to the way an adviser runs a business.
Clive Fernandes, director of digital advice firm National Capital, says the role of the adviser is being challenged by automation – and it should be – but this trend also comes with some solid business positives.
"Traditionally, a lot of financial advisory firms in New Zealand have done everything very manually, and that all needs to go," Fernandes told Insurance Business. "We need to move into using technology in a big way, and what's where 99% of advisory firms are going to be going very soon."
"We ourselves are not a robo-advice firm – we're a digital advice firm, and that's very different," he explained. "I don't think there are going to be any pure robo-advice firms for at least another 10-20 years. With us, it's not a robot giving you advice – it's a human's advice which is automated and packaged in a way that makes it easier and more cost-effective to deliver to a client. That means we can actually reach out to more people, and offer this advice to a wider audience.
"With automation taking over in most of the traditional places where an adviser has value, the true value of an adviser is really knowing their client."
As part of our focus on how technology is shaping insurance, the Insurance Business TechFest will explore robo-advice in New Zealand, and, specifically, how the regulators handle applications to provide digital advice to customers. Fernandes says his own process to receive an FMA robo-advice exemption was lengthy, but that it also equipped him with all the ability he needed to take his business to a new level.
"The robo-advice exemption process is long and very thorough, and the FMA was certainly the most helpful regulator I've dealt with," Fernandes said.
"That process really made our business stronger, because we had to have processes in place that the FMA would be happy with. Part of that application process was actually building up those business and compliance processes, and that made us a much better functioning company.
"I'm very glad that we went through that process, but it took us about six months to get the exemption. It was worth it!"
The process to obtaining FMA approval to provide digital advice will be discussed in more depth at TechFest by FMA manager Michael Hewes, who will explore what the exemption means, how to apply and what the future of robo-advice provision looks like. To register for the event, click here.