Why insurance needs to focus on ethnic and cultural diversity | Insurance Business New Zealand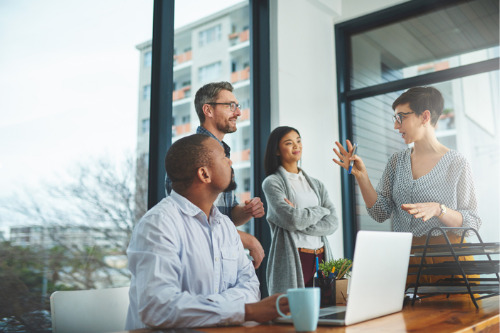 A recent report released by Champions for Change has revealed that while New Zealand has been making strong progress in achieving gender diversity within its corporates, there is still a lot of work to be done when it comes to increasing cultural and ethnic diversity.
Data collected from 39 organisations, representing 115,000 employees, showed that most companies were "very close" to achieving a target gender balance of 40-60% across all categories, and while there was "still work to be done," the figures compared favourably to those of the US, UK and Australia.
However, the report highlighted that ethnic diversity "remains a challenge" for organisations, with New Zealand Europeans making up 62% of the working population - a number that skyrockets to 90% when you look exclusively at board level.
Read more: Are your diversity efforts just lip service?
The report also noted that the insurance and finance sector in particular demonstrated a "power gap" where men are more likely to be promoted into management roles.
"This is the second year the report has captured ethnic diversity data, and the results demonstrate that this remains a persistent challenge in Champions' organisations, particularly for Māori and Pacific peoples," Champions of Change chair Justine Smyth said.
"Increasing Māori and ethnic diversity within those organisations is now clearly stated as a key area of focus in the Champions' kaupapa, alongside increasing gender diversity."
Commenting on the lack of Māori and Pacific Islander representation in the insurance and financial services sector, IKONIK founder Camilla Tumai said there "absolutely" needs to be better pathways into the industry, and this needs to start at a tertiary education level.
She said that increasing diversity is particularly important for vulnerable clients, who may feel more comfortable seeking advice from someone they can relate to.
"We should absolutely have a pathway to bring advisers into the sector, and that pathway can take many different forms," Tumai said.
Read more: How to build a more diverse team
"We need to ask what we're doing in the careers department of colleges to create opportunities and awareness, and what are we doing in the tertiary sector and in our own industry to create those opportunities?"
"A lot of our vulnerable clients come from my cultural background, Māori and Pacific Island people," she said. "We don't have enough Māori and Pacific Islander financial advisers, and how are we supposed to really make an impact in that space when a lot of my people want to deal with someone they trust, someone who understands their culture, and someone they can relate to?
"Right now, there just aren't enough of us to be able to provide that service."